Hi-Rez Studios: Players make the content everyone is trying to monetise
COO Todd Harris reminds devs that eSports are about the community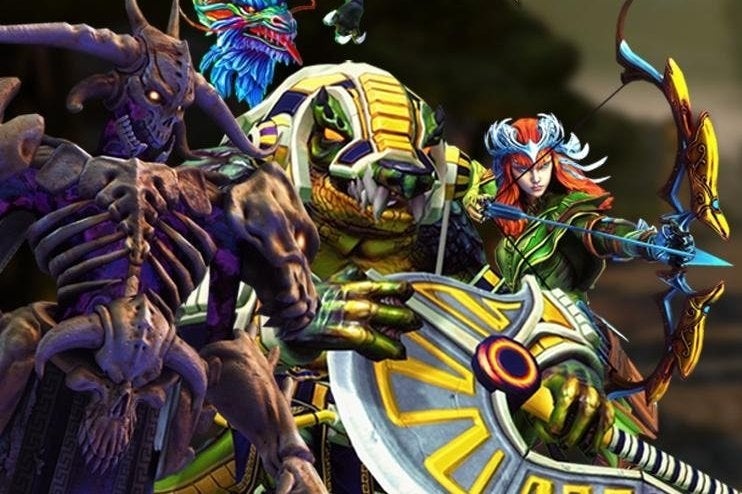 Todd Harris, COO and co-founder of Hi-Rez Studios, has emphasised the importance of players and community in building a successful eSport. Hi-Rez Studios is of course the developer behind Smite, a MOBA that is available on PC and Xbox One.
"At the end of the day it is all about the players," he told attendees of the eSports Conference in San Francisco.
"It's important at a biz dev eSports conference to remember that they're the folks making all the content that everyone is trying to figure out how to monetise.
"All they want to do is make a living by being the best at what they love. They want to follow their passion and if they can do that and make a living they're really happy. We try to be really creative around how we do that. Most of the folks, in addition to playing the game and winning, they will be streaming and monetising that through YouTube or Twitch. We can point our very large community to their stream and give them an initial audience and if they're making cool, compelling content their audience will grow."
"From a viewership standpoint the human interest stories about the players is what makes people tune in"
He said the company was also exploring ways to give back to the community through crowd sourcing with ideas that went beyond prize-winning. These include putting team brands within the game through digital goods, like selling Smite skins featuring a team's logo and giving the team a cut of any sales.
"And from a viewership standpoint the human interest stories about the players is what makes people tune in. The reason I watch the Olympics even if I may not care about the sport is the awesome videos they have that show me where this person came from, what their journey is, and all these kids for the most part have similar stories."
During his talk Harris also gave a number of insights into the future of eSports as he saw it, including seeing eSports make their way into the living room.
"Smite has now launched on Xbox as a free-to-play game, I think we're going to see the growth of eSports on console. It's always been Call Of Duty, pretty much Call Of Duty only, but I think we're going to see new genres. The console providers, both of them, are much more flexible now about allowing a developer to give ongoing updates."
Hi-Rez Studios is currently working on another title in the team shooter category, Paladins, for PC, console and mobile. Harris expects to see more eSports come from mobile in the future, and is also creating another game, Jet Pack Fighter, with that in mind.