Hero Academy heading to China via Yodo1
Yodo1 raises $2 million help Western devs break into China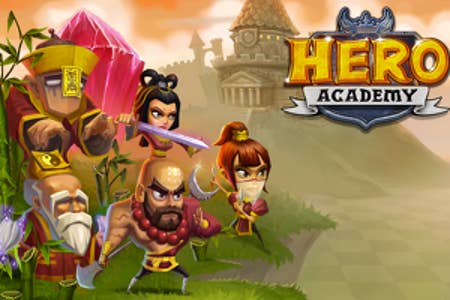 Publishing platform Yodo1 has announced the acquisition of $2 million seed funding from Chang You Fund to accelerate its plans to help Western developers bring their Android and iOS games to the Chinese market. The Beijing-based company handles the entire publishing process in the region for developers, including localization, local licensing requirements, developing additional monetization mechanics, and protecting the game's IP in China.
"Western smartphone games have huge potential in China, but most Western developers don't know how to monetize this market," said Yodo1 CEO Henry Fong. "For example, Chinese gamers can spend a lot of money on virtual items and showcase these items to other players; that's very different from the Western market where gamers may not want others to know they are spending to get an in-game advantage."
"Thriving in China's mobile games industry requires local knowledge and experience, and a deep understanding of the Chinese culture and consumer behavior. We think Yodo1 is unique because we don't just promote and publish, but also have a full studio of experienced mobile developers, creative artists and game designers that can quickly adapt Western games to the way that Chinese gamers prefer to play - and more importantly, prefer to pay."
China is a huge market that's been difficult for certain developers and publishers to break into. Recent reports from Niko Partners and Analysis International put the gaming market in the region at 180 million players, with that number expected to grow 31 percent to 215 million by the end of this year. Around 75 percent of Chinese smartphone owners download games.
Yodo1 has also announced a partnership with Robot Entertainment to bring its iOS title, Hero Academy, to China. Yodo1 has developed a new, Chinese-specific race for the game featuring Shaolin monks and other characters tailored for the region. Chinese players will also be able to invite friends to play the game via local social networks like Sina Weibo.
"Hero Academy gets more downloads in China than in any country except the US, even before Yodo1 helped localize it," said Robot Entertainment CEO Patrick Hudson. "By adapting the game for Chinese players, we can deliver Hero Academy to a much larger audience in China. We chose Yodo1 for this work because they have a deep understanding of the Chinese gaming culture, are very trustworthy with our game design and IP, and have a full appreciation for what makes Hero Academy unique and fun."