Here's how to take part in the UK GamesIndustry.biz Best Places To Work Awards 2021
Now featuring a new Green Award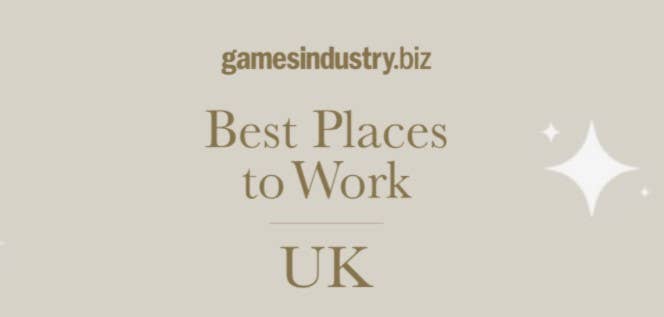 The UK GamesIndustry.biz Best Places To Work Awards will return on Thursday, September 16th.
UK games companies -- including developers, publishers, retailers and service companies -- can submit themselves for the awards from today.
This year's ceremony will take place entirely digitally and will include a series of sessions and articles that will tackle the biggest issues in employment. For 2021, we've partnered with trade body UKIE once again and charity SpecialEffect.
This year will also feature a new prize for the games company that is best supporting green initiatives.
As before, the awards are judged via a two survey system -- one for the employer to fill in and another for the employees. The results of those surveys determine whether you will receive one of our Best Places To Work badge.
All responses are entirely confidential and deleted once the reporting is complete. Businesses that do not receive a high enough score will not be named.
Participant can receive a free report from us featuring their overall scores, and we also have benchmarking and advanced reports available for a fee.
Our big special award also return, where we will name companies who are showing excellence in the areas of Diversity, Learning & Development, CSR (Corporate Social Responsibility), Health & Wellbeing, and 'the green award'. The UK Best Boss award also returns.
To take part, simply click here. If you want to submit someone for the Best Boss award, email bestplacestowork@gamesindustry.biz.
Best Places To Work Awards also comes to the US for the first time this year, with a ceremony in July. Later in the year we are also hosting a Canada version.
For sponsorship enquiries, contact chris.buckley@gamesindustry.biz.