Her Interactive appoints new CEO
Penny Milliken takes role at Nancy Drew studio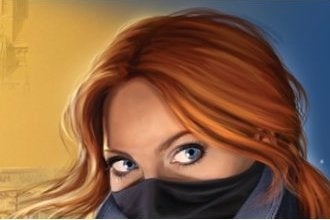 The developer and publisher of the Nancy Drew series, Her Interactive, has appointed Penny Milliken as its CEO. She's served on its board since 2003.
"Her Interactive is one of those rare companies to have truly mastered the mystery adventure game genre, and I couldn't be more honored to be chosen to lead this company," she said.
"The opportunities for Her Interactive are enormous, but to seize it, we must focus clearly, move quickly, and continue to adapt our games to different platforms and playing preferences. A big part of my job will be to accelerate our ability to bring innovative games and apps to our customers more quickly."
Milliken has spent over 20 years working with the Disney brand and also founded Milliken & Associates in 2003. She'll replace Stuart Moulder who served as CEO since May 2011.
"Having worked with her for more than 10 years on the Board of Directors, we know this is the perfect time for Her Interactive to leverage Penny's insights and experience as its new CEO," added chairman Bob Wallace.
"The Board of Directors is keenly aware that we have some of the most talented employees in the video game industry, and I know their zeal for success will only grow stronger with Penny's leadership."
Her Interactive has sold over 9 million Nancy Drew games.