Hello Games settles "secret stupid" legal dispute with Sky
Telecomms company's problem with the title of No Man's Sky took three years to resolve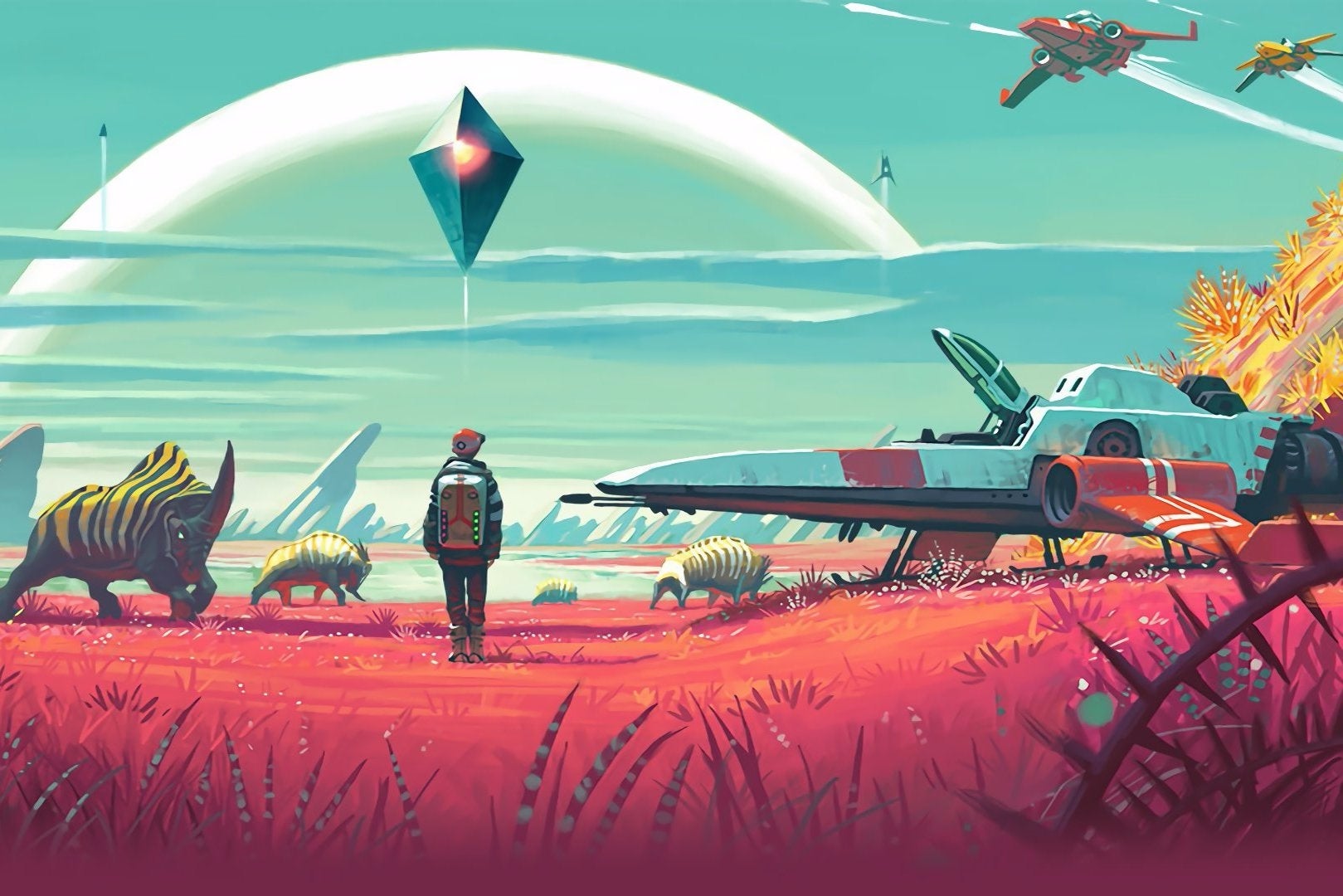 Hello Games has settled a clandestine legal dispute with the British telecommunications company, Sky, which had taken issue with the title of the studio's highly anticipated new game.
The game, of course, is No Man's Sky, which has been one of the most visible new games in the industry since it debuted at E3 2014. However, according to Hello Games founder Sean Murray, the company has been locked in a legal dispute with Sky for the last three years.
The root of the "secret stupid legal nonsense" is down to Sky's belief that it owns the word "Sky" in the context in which Hello Games planned to use it.
Details of the settlement were not offered, but it's clear that Hello Games is able to proceed with the game's chosen name. In a subsequent tweet, Murray stressed that the situation had "pretty serious" implications for Hello Games' plans, pointing out that Microsoft was forced to change the name of its OneDrive file hosting service from "SkyDrive" due to the intervention of the very same company.
On the plus side perhaps this is the real reason Skynet never happened...

— Sean Murray (@NoMansSky) June 18, 2016
These cases are not uncommon in the industry, though they are more often fought between companies that both make games. In 2012, for example, Bethesda took issue with Mojang's Scrolls, but allowed it to keep the name while retaining the trademark related to its popular Elder Scrolls IP.
Similarly, King opposed Stoic's use of the word "Saga" in its debut game The Banner Saga back in 2014. The claim was down to King products like Candy Crush Saga, Bubble Witch Saga and Pet Rescue Saga, but again, the issue was resolved amicably. In both cases, though, resolution arrived in a much shorter time period than three years.
Whether Sky's legal challenge played a part in the delay to No Man's Sky isn't clear. Last month, Hello Games delayed the release of No Man's Sky from June to August, with Murray pledging to, "try and make it up to you with a good game."
However, amidst the offers of support and understanding were, "loads of death threats," which prompted an outcry among developers and the press.