Hearthstone pro says he was blacklisted after spouse criticized Blizzard
Team Liquid's Janne "Savjz" Mikkonen says he was punished because Christina Mikkonen "spoke up about the injust practices" of the company that laid her off, Blizzard responds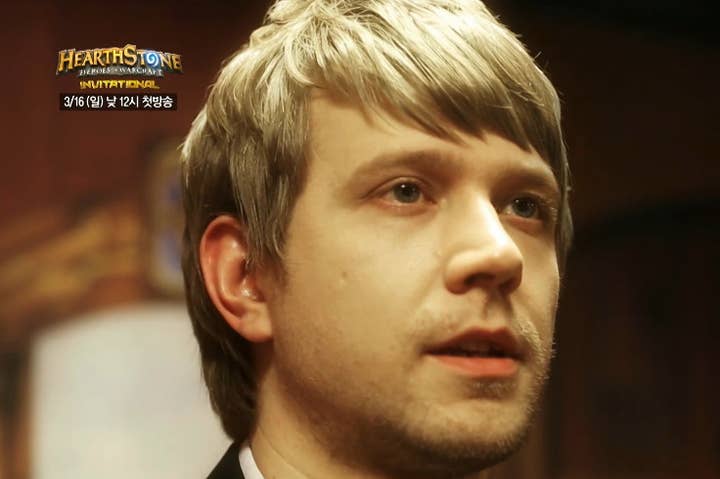 A Hearthstone pro player says he was blacklisted from events because his spouse criticized the game's publisher.
Team Liquid pro Janne "Savjz" Mikkonen said on Twitter yesterday that he has not been allowed to play at Hearthstone events because of the actions of Twitch streamer and former Hearthstone community manager Christina Mikkonen.
"My wife was part of the 800 layoffs and she spoke up about the injust practices of company," Janne said. "I was told I am a liability because of who I am married to."
Janne is referring to the early 2019 round of Activision Blizzard layoffs, where the company announced plans to cut its headcount by 8% on the same day it reported record full-year profits.
In the months that followed, Christina was vocally critical of Blizzard on her Twitter account multiple times and called on developers to unionize.
She took particular issue with the company's posting of job openings for the same positions they had eliminated rather than re-hiring those they let go.
On her own Twitter account, Christina said the blacklisting came because a community manager took offense when she responded to him advertising one of those job openings.
Hours after going public with the blacklisting, Janne said he received an apology from that community manager and will be allowed to compete at Hearthstone pro events again, with Christina permitted to attend the events as well.
"We still feel like we were treated unfairly, but I really want to just move past this," Janne said.
Update: A Blizzard representative denied the accusation, providing the following statement:
"Savjz was not excluded from yesterday's Battlegrounds Brawl event due to his relationship or any type of blacklist. We didn't consider him for it due to a discussion where he did not agree to our request for confidentiality. We reveal unreleased information at our events, so it's important to us to have agreements in place with all partners that prevent the sharing of that info with anyone who isn't approved to receive it, including friends and family. This is a team policy, not an individual's decision. We strive to support and treat fairly all of our partners, content creators, and streamers.
In informing people about the apology he received, Janne dismissed that explanation, saying confidentiality agreements had never previously been brought up in his discussions with Blizzard representatives.