Havok acquires specialist 3D studio Rocketbox
Middleware companies join forces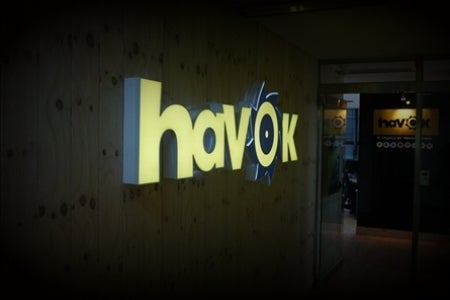 Middleware company Havok has done its Christmas shopping, and has acquired German 3D studio Rocketbox Studios for an unspecified amount.
"Havok's technologies have been gaining significant traction in the simulation market and we are very pleased to be making this investment to expand our solution," said MD David Coghlan.
"This acquisition reinforces Havok's overall strategy in the simulation space of empowering simulation customers to cost-effectively build highly immersive virtual simulations. We believe that the combination of Havok's latest cutting-edge 3D technologies combined with Rocketbox's flexible and reusable high-quality content offers a truly unique solution for training and simulation."
Rocketbox was founded in 2003 in Hanover and the companies have been working together since this time last year, when the two formed a partnership to integrate their technologies.
"We are thrilled about the success story Rocketbox Libraries has become and we look forward to continue it together with our customers and with Havok," said Markus Wojcik, Rocketbox founder.
"Joining forces will additionally elevate our solution to a higher level, being able to extend and combine it with the capabilities of Havok's superb technology. This will allow us to improve visual quality and realism even more, and also make it easier for developers to adopt and integrate our content."