Hasnul Hadi Samsudin appointed head of SIE Worldwide Studios Malaysia | Jobs Roundup
Also: Hannah Reid named chief people officer at RektGlobal, and Sergi Mesonero is head of esports for ISFE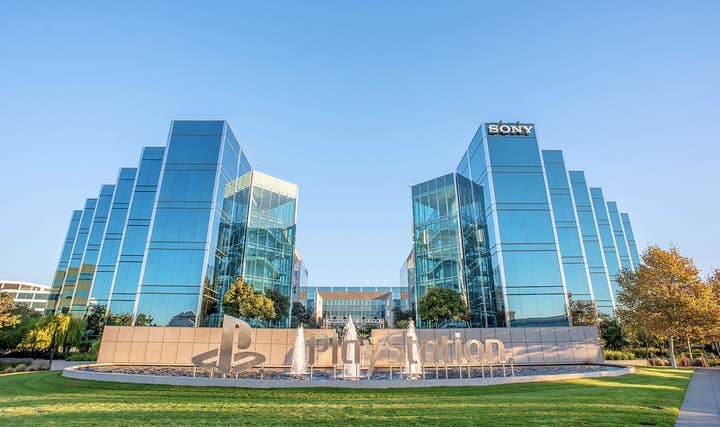 It can be difficult keeping track of the various comings and goings in the games industry, which is why we compile them in semi-regular round-ups.
If you have new appointments or transitions in your company that belong here, please send the names of the appointees, new role and company, and prior role and company to newhires@gamesindustry.biz.
Hasnul Hadi Samsudin | Head of Worldwide Studios Malaysia | Sony Interactive Entertainment
Samsudin has taken on the role of head of Worldwide Studios in Malaysia, according to his LinkedIn profile.
Sony previously announced a planned Malaysian studio last year, and while no further details have been given, Samsudin's hiring indicates the branch has opened its doors.
Samsudin was previously the VP of digital creative content division at Malaysia Digital Economy Corporation, and has also previously held a role with Sony as its Malaysia representative briefly in 2014.
According to his LinkedIn profile, the Malaysia studio will provide art and animation for development of global game titles on both current and next-gen consoles.
Hannah Reid | Chief people officer | RektGlobal
Reid has been named RektGlobal's first chief people officer, and will be responsible for designing and implementing HR infrastructure and programs across the company.
Prior to RektGlobal, Reid worked as a human resources leader at digital media agency VaynerX, and has also worked at financial services startup JDX Consulting in a people and resources role.
"I'm truly passionate about people and their overall well being. It's a privilege to advocate for and represent each employee at the leadership level," said Reid.
As one of the few esports organizations elevating women in leadership, I appreciate ReKTGlobal's commitment to diversity and creating an equitable working environment."
Other recent appointments around the industry include:
Neil Sloane | International business development manager | Quantic Lab
Previously: European account manager, PlayStation Europe
Wolfgang Ebert | PR and marketing manager | Giants Software
Previously: Senior manager, brand and comms, Konami
Shweta Kulkarni | Director of communications | ISFE
Previously: Diagnostics lead, Bump
Sergi Mesonero | Head of esports | ISFE
Previously: Co-founder and public affairs vice president, Liga de Videojuegos Profesional
Phil Hindle | Technical director | Sumo Leamington
Previously: Technical director, Slingshot Cartel
Sucha Singh | Art director | Sumo Sheffield
Previously: Art director, Revolution Software
Mike Hayes | Chairman of the board | PlayerLands
Previously: CEO, Sega
Craig Fletcher | Non-executive director | PlayerLands
Previously: Founder, Multiplay
Kat De Shields-Moon | PR manager | Schell Games
Previously: PR and partnerships manager, Skillshot Media
Karen Ward | Comms director | The Story Mob
Previously: Associate director, Kazoo Communications
Karen Ward | Comms director | The Story Mob
Previously: Associate director, Kazoo Communications
Josh Larson | Director, Game2Give | JDRF
Previously: Chief business officer, Kongregate
Ruben Dehouck | Strategic advisor | Anzu.io
Previously: VP, EMEA and APAC - Platform strategy and partnerships
Fée Heyer | Head of licensing | Devolver Digital
Previously: Licensing manager, Dunlop Sports