Halo, Infamous and Metal Gear vets join Kickstarter gold rush
Camouflaj and Logan want $500k for "AAA iOS" title Republique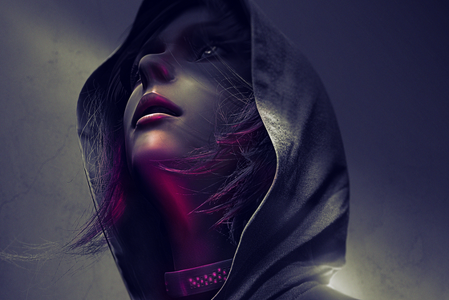 Veteran coders from the teams which worked on Halo, Metal Gear Solid and Infamous have opened a Kickstarter fund for an ambitious AAA iOS game entitled Republique, seeking $500,000 towards an estimated dev fund of $1,000,000.
Two teams are collaborating on the project: Camouflaj and Logan. Camouflaj is headed up by former Kojima Productions coder Ryan Paton, whilst production unit Logan is fronted by Alexei Tylevich. Together, they hope to produce a game whereby the player manipulates the environment to help the female protagonist escape a military complex.
Paton was keen to make his team's ambitions clear in his pitch to potential Kickstarter investors, citing Chair Entertainment's Infinity Blade as a standard of quality which he wants to emulate.
"iOS is becoming a great gaming platform, but where are the games for people who love intense action and story-driven experiences," asks Paton.
"Where are the AAA games designed specifically for touch-based devices? As someone who loathes virtual joysticks, I have great respect for what Chair Entertainment did with Infinity Blade: they built an action game specifically for touch devices. We aim to do the same."
$500,000 has already been raised for the project from direct investment, but that funding will only materialise if the Kickstarter campaign can match it.