Halo 4 to see worldwide launch on November 6
Microsoft sets date for anticipated "beginning of new saga" for the blockbuster franchise [UPDATE: MS dismisses election day concerns]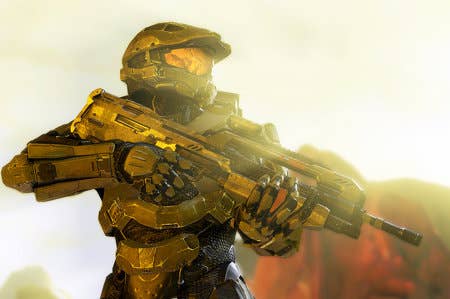 Update: Some of you may find it curious that Microsoft chose November 6, the day of the US presidential election, as its launch date for Halo 4. We reached out to Microsoft PR and it sounds like the company isn't concerned at all. The statement we received, however, provides zero insight into how the team at Microsoft Game Studios arrived at the November 6 date.
"We are confident that 'Halo 4' will be one of the biggest entertainment launches of the year, and fans will be excited to celebrate the new 'Halo' saga and the return of Master Chief on Nov. 6." - Microsoft Spokesperson
Original Story
Halo 4, the first new non-Bungie game in the Xbox exclusive franchise, is officially slated to launch across the globe on November 6, Microsoft announced today. Later tonight, a special segment on Conan O'Brien on TBS will help promote the fall launch of the title.
The 343 Industries developed game will attempt to breathe new life into a series that's already sold over 40 million copies globally. Microsoft said it "aims to set a new standard for blockbuster interactive entertainment with the launch." Halo 4 will be set four years after the events in Halo 3.
"We are beginning a new saga with 'Halo 4' and embarking on a journey that will encompass the next decade of 'Halo' games and experiences," said Phil Spencer, corporate vice president of Microsoft Studios. "Millions of fans worldwide have been eagerly awaiting the opportunity to step back into the boots of Master Chief, and, with 'Halo 4' leading the charge, we're confident 2012 will be the most successful year in Xbox history."