Halo 4 designer joins Visceral
Scott Warner is now design director at Dead Space studio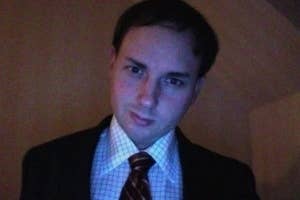 Scott Warner, formerly 343 Industries' project lead designer on Halo 4, is the new design director at EA's Dead Space studio Visceral Games.
"Today I'm starting work as a design director for Visceral Games. Excited," he tweeted yesterday.
Warner spent nearly four and a half years with 343 Industries, moving there after more than seven years at Pandemic Studios working on Mercenaries 2: World in Flames, Full Spectrum Warrior and Mercenaries.
In June Visceral Games confirmed that while it hadn't abandoned its Dead Space franchise it currently wasn't working on a new title for the series. Instead it's been confirmed as one of the EA studios working on a new Star Wars title.