Half-Life and Portal writer Erik Wolpaw returns to Valve
Wolpaw is back at the developer after departing less than two years ago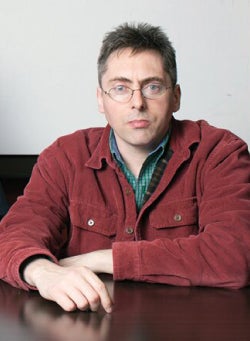 Half-Life 2 and Portal co-writer Erik Wolpaw has reportedly returned to Valve, according an email from Gabe Newell leaked on social media.
Wolpaw left the company in February 2017, joining fellow Half-Life writer Marc Laidlaw who departed a year prior, and followed shortly afterwards by Chet Felizak.
However, the leaked email from Newell simply states "He's back" in response to an email with the subject "Erik Wolpaw back at Valve?"
While Wolpaw does not feature as an employee on the website for Valve Software, his name does appear in the credits for the developer's recently released digital card came Artifact (via Shack News).
Fan YouTube channel Valve News Network has reportedly confirmed the veracity of the leaked email.