Marc Laidlaw retires from Valve
Half-Life writer confirms departure from studio after nearly 20 years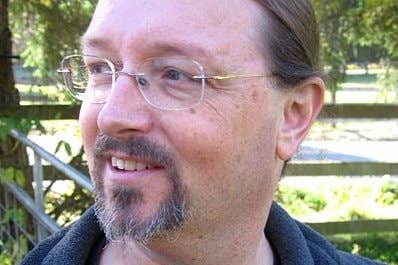 If the Half-Life franchise is ever going to continue, it looks like it will have to do so without one of its primary creators. Marc Laidlaw today confirmed for GI.biz that he recently retired from Valve Software, which he first joined in 1997.
The news of Laidlaw's departure first appeared on Reddit, where a poster shared the writer's reply to an email asking why he doesn't just confirm the long-awaited Half-Life 3 will never materialize.
"I am no longer a full- or part-time Valve employee, no longer involved in day-to-day decision or operations, no longer a spokesman for the company, no longer privy to most types of confidential information, no longer working on Valve games in any capacity," Laidlaw told the poster.
As for what he will do next, Laidlaw said he will continue to write stories of his own. While he wouldn't rule out working on games again at some point in the future, he said it's not part of the plan for now.
Laidlaw was the sole writer on Half-Life and Half-Life 2, and lead writer on the Half-Life Episodes.