Half-Life 2 art director left when Valve "stopped making AAA games"
Viktor Antonov says Valve was his "second education," joined Arkane Studios to work on risky, creative projects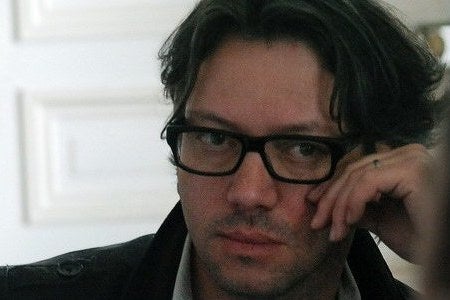 Viktor Antonov, Half-Life 2's art director, left his role at Valve when it became apparent that the company had stopped making "epic" AAA games.
In an interview with Eurogamer, Antonov - who is currently working with Arkane Studios on Dishonored - revealed that his last project for Valve was the pitch for Team Fortress 2. However, he points to Half-Life 2 as the point that the hugely respected Seattle-based company, "stopped making epic AAAs."
"Since then, they were episodes," he said. "Valve is a great place, but I'm interested in projects, not in companies. I went to Valve specifically for Half-Life 2. I went and I collaborated with Arkane to do The Crossing and Dishonored. I put the project above everything else.
"Valve has grown into a much bigger company, and what I really enjoy about the philosophy of Arkane is that it's a small, core team that does risky creative projects. And when I went to Valve, they were a small company. They've grown now, they're much bigger, and I'm interested in a certain level of creative risk taking and a certain energy that can be compared to jazz, jamming or rock n' roll, where it's small, it's intense and it's about making revolutions in the media."
Antonov is now design director for Zenimax, a role that encompasses every project at the company's numerous studios - including Bethesda Game Studios and id Software. Between leaving Valve and joining Arkane he worked on several feature films and games, a TV series and an illustrated novel.
"It causes a lot of surprise that anyone would leave Valve. I left Valve, and all my good friends from there, for the specific reason that I had spent six years of my life on one single project, and that's a lot," he continued.
"I had a very rigorous school training in Art Center College of Design [California] - one of the harshest schools there are. But my best schooling in everything I did today is due to working with Gabe Newell and making Half-Life 2, because this was my second education."