Guitar Hero co-creator sees mobile replacing consoles
His new controller syncs up with phones for a console-like experience on your TV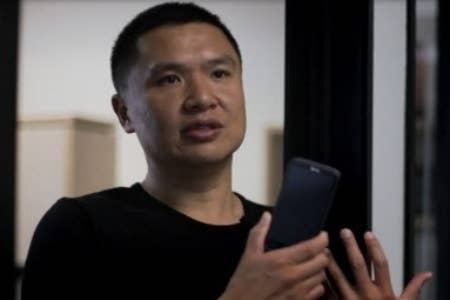 Guitar Hero's time in the spotlight is long since over, but co-creator Charles Huang has his sights set on what he believes will be the next big phenomenon: mobile phones as full living room gaming experiences. With Green Throttle Games, a 12-person startup, Huang is looking to launch a special game controller next year that leverages Android smartphones and tablets. The controller connects wirelessly to your Android device, which can be plugged into an HDTV with a cable.
Green Throttle Games is the latest company, following Ouya and MOGA, to look to Android as a console alternative. "Mobile gaming is exploding, and new smart devices are becoming powerful alternatives to traditional consoles," Huang told GamesBeat. "We just need a simple and fun way for people to play games both on the go and on the couch. Our mission is to create great game experiences that bring people together - a big-screen experience where you can just start playing games on a television, as simple as that."
Huang and company will be offering a software development kit to enable developers to adapt their games to work with the controller. Additionally, Green Throttle Games plans to partner with game companies to make its own first-party games that will allow for two-player action on the same TV screen.
"We want to change the phone into a full console experience so you can enjoy first-person shooter games and racing games," Huang continued. "You don't need the game console for that. We are reimagining games for the living room."
Ultimately, Huang sees his controller as something that could disrupt the traditional $60 console game business. "Publishers might have a vested interest in the $60 game, but developers might be able to see what is possible," said Huang. "The television wars are coming. There is a global set of players."
There are plenty of people who don't think phones can be used to replace consoles in this way, but Huang doesn't mind the skepticism at all.
"With Guitar Hero, there was a lot of skepticism," he said. "I feel more comfortable with skepticism. If it were obvious, lots of people would do it. But the trends in the industry are moving this way. It is on an inevitable path. We are doing the next evolution."