Guitar Hero co-creator raises $6 million for Android controller
Charles Huang believes "mobile-to-TV gaming could quickly grow to surpass the console market"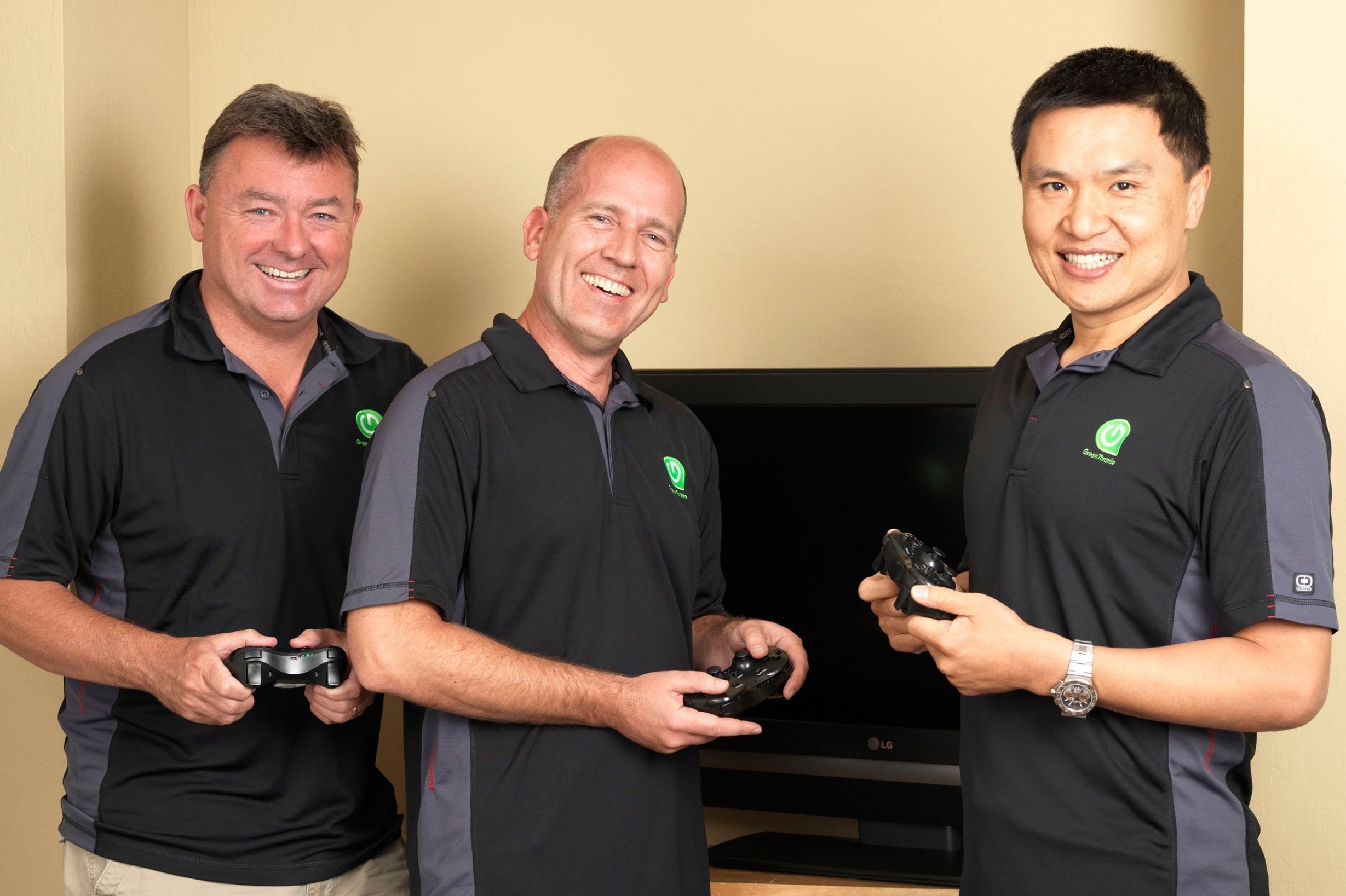 Santa Clara, CA-based Green Throttle Games has managed to raise $6 million in Series A funding led by Trinity Ventures with participation from DCM. Additionally, Ajay Chopra, general partner at Trinity Ventures, has joined the Board of the startup looking to launch an Android controller next year. The announcement stated that the funds will be used "to develop internal games, support external development, and advance software services as Green Throttle reimagines mobile gaming on big-screen TVs."
"We believe a large percentage of consumers will use their phones or tablets to play games on a TV, and mobile-to-TV gaming could quickly grow to surpass the console market," said Charles Huang, co-founder and CEO of Green Throttle Games. "By building a straightforward way to enjoy mobile games together with your friends, we hope to revolutionize how mobile games are played."
"The ability to play mobile games on a big screen TV is very attractive, and Green Throttle's leadership is well poised to bring in the kind of top quality games and industry connections that are needed to turn the Atlas controller and Green Throttle's solution into a household name. I have always surrounded myself with entrepreneurs who know how to delight their end users and Green Throttle aims to do just that," added Chopra.
In addition to the controller, Green Throttle is working on an Arena app to provide a central hub to highlight games developed both by Green Throttle, and other independent developers and publishers. Some of the development studios already working with Green Throttle include nWay, Free Range Games, Mercenary Technology and Monstrous.