Guild Wars 2 sells 2 million
NCsoft's subscription-free MMO passes milestone two weeks after launch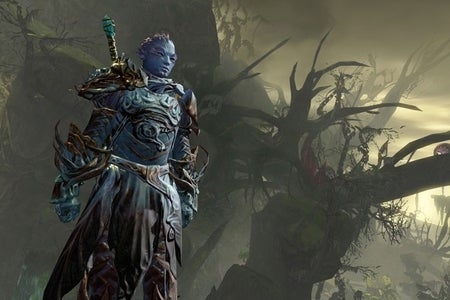 Guild Wars 2 has sold 2 million copies two weeks after launch, publisher NCsoft announced today. The subscription-free MMO achieved that milestone despite being unavailable for much of that span. NCsoft also stated that peak concurrent player count tops 400,000 "regularly."
The MMO launched August 28, but retail copies were quickly snatched up and developer ArenaNet halted online sales after just two days to deploy more servers and improve the player experience for the base it already had. Retailers were eventually restocked, and online sales resumed September 10.
However, Guild Wars 2 had a considerable head start, with NCsoft announcing last month that it had already topped 1 million in pre-release sales. The game still has a long way to go to catch its predecessor, as the original Guild Wars and its add-ons collectively sold more than 6 million copies.