Guaranteed to Earn - The Power of Earned in an Integrated Campaign
Simon Ward talks establishing a meaningful relationship between brands and consumers using an integrated campaign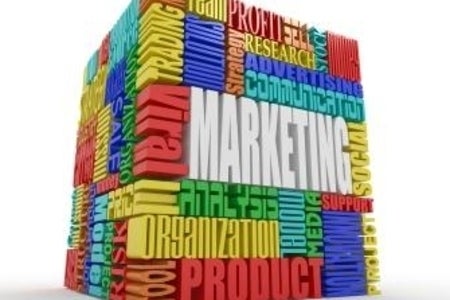 This is part of a larger article. Read the full article on [a]list
By Simon Ward
Establishing a meaningful relationship between brands and consumers sounds easy enough. It's not. Converting a consumer into a customer is essentially the result of successfully motivating a single action, usually a purchase. Getting that customer to perform continuous interaction with the product or the brand is naturally going to take more thought and effort.
That's where the power of an integrated campaign comes in. It takes cohesive strategy across all components of a campaign to engage that consumer beyond a single action. Every aspect, from marketing messaging and all owned content to paid media execution and earned and social programs need to be planned and executed in unison. And while all of the components are critical, earned media stands above the rest when it comes to continuously engaging consumers to broaden and amplify a campaign. Unfortunately, it's also the one component perceived by most marketers and product stakeholders as traditionally the toughest to measure in terms of results, and ultimately in terms of ROI.
That is changing.
We recently introduced a program at Ayzenberg Group that we believe is the first of its kind, though quite likely the beginning of a trend. We call it the Earned Media Performance Guarantee. In an interview that included your author, we spelled out the mechanics of this new approach to integrated campaigns where we predict and guarantee the ROI for its earned media component. We're essentially applying what's become standard for paid campaigns to earned and social, where shortfalls in reach or impressions usually result in some sort of 'make good' for clients. In the same vein, we've developed a standard for quantifying results for earned programs in a way that's measurable against paid media, developing a common currency for marketers by which to evaluate integrated campaigns.
What prompted us to offer this?
It's what I mentioned above about the impact of converged campaigns. At Ayzenberg, we've found our most successful campaigns are where we're able to work hand in hand with clients to take an integrated approach and leverage earned media to create a campaign "lift." We have another name of this - the earned media multiplier. Behind it are the mechanics of how earned and social, if executed successfully, can engage consumers continuously while other components of the campaign are being rolled out.
Most campaigns experience peaks and valleys in consumer awareness over the course of their lifetime. The peaks are spikes in interest when new content or components roll out. The valleys result when there are lulls in communication. However, continuous activity through earned media channels sustains the lulls and causes a continuous lift in awareness throughout the campaign. We've seen consistency in this effect to the point where we can now confidently forecast a baseline lift based on the extent to which earned media programs are integrated into the larger campaign.
Simon is a leading professional in brand management consultancy and agile marketing. As Director of Strategic Development at Ayzenberg Group in LA, he helps new clients develop integrated digital and social marketing strategies.
Read the full article on [a]list