GTA V wins big at the European Game Awards
Rockstar North honoured alongside Ubisoft and Goodgame Studios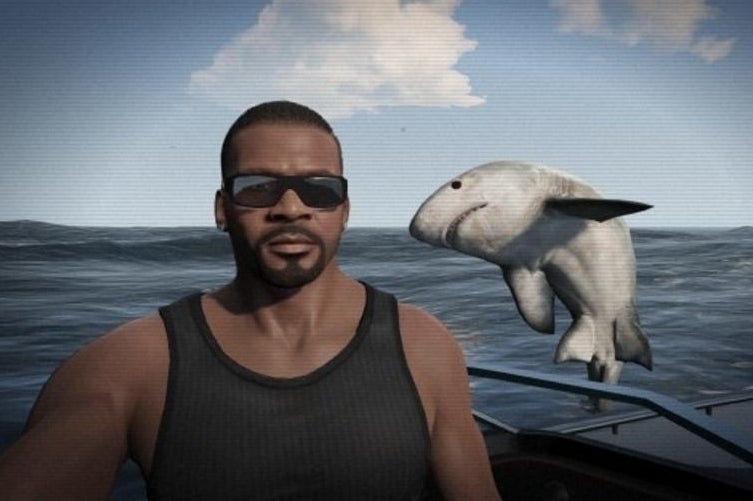 Grand Theft Auto V was named Best Game at the European Game Awards, where Rockstar also picked up prizes for Best Sound and Best Action Game.
Scottish developer Rockstar North is unlikely to be surprised by the accolade: GTA V was the best-selling game of 2013, and one of the most critically acclaimed.
Ubisoft was named Best Publisher, thanks in no small part to Assassin's Creed 4: Black Flag, which was released last year to commercial and critical success. There is also significant anticipation for the upcoming Watch Dogs, a new cross-generation IP due for release next month.
Best Studio was awarded to German free-to-play developer Goodgame Studios, which also picked up awards for mobile game Empire: Four Kingdoms and the browser-based Goodgame Empire.
The EGA's winners are chosen by the public, who voted online in 15 categories. Based in Germany, it's the largest independent audience award in Europe.
The full list of winners is below:
Best European Action Game - Grand Theft Auto V
Best Art Direction - Battlefield 4
Best European Publisher - Ubisoft
Best European Adventure Game - Beyond: Two Souls
Best European Sound - Grand Theft Auto V
Best European Studio - Goodgame Studios
Best European Strategy Game - Total War: Rome 2
Best Game Design - Crysis 3
Personality Award - Victor Kislyi (Wargaming)
Best European Mobile Game - Empire: Four Kingdoms
Best European Console Game - World of Tanks: Xbox 360 Edition
Best European Browser Game - Goodgame Empire
Best European Multiplayer Game - Battlefield 4
Best European Indie Game - Reus
Best European Game - Grand Theft Auto V