GTA V surpasses GTA IV lifetime sales after three weeks in UK
Becomes fifth biggest seller of all time in terms of revenue in UK market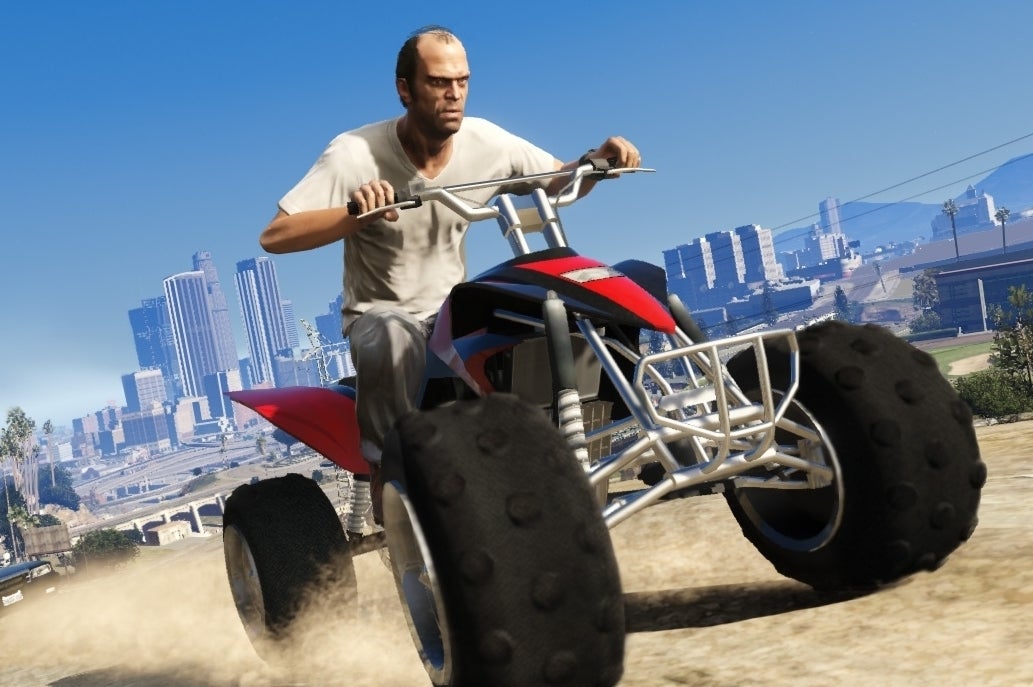 Rockstar and Take-Two's Grand Theft Auto V has surpassed lifetime sales of its predecessor in the UK after only three weeks on sale.
The game has now become the 12th biggest selling game of all time in the market, and the fifth in terms of revenue behind four Call of Duty games from Activision.
EA's FIFA 14 retains its number one position in the UK charts this week, although sales are down 68 per cent. GTA V sales are down 34 per cent compared to last week.
New entries this week include Codemasters' F1 2013 at three and The Legend of Zelda: Wind Waker HD at four.
2K Games' NBA 2K14 breaks the top ten at seven, as does Ubisoft's Just Dance 2014 at nine.
The top 20 follows:
01 FIFA 14
02 Grand Theft Auto V
03 F1 2013
04 The Legend of Zelda: Wind Waker
05 Minecraft: Xbox 360 Edition
06 Disney Infinity
07 NBA 2K14
08 Tom Clancy's Splinter Cell: Blacklist
09 Just Dance 2014
10 Pro Evolution Soccer 2014
11 Saints Row IV
12 The Last of US
13 Lego Batman 2: DC Super Heroes
14 Max Payne 3
15 Diablo III
16 Call of Duty Black Ops 2
17 Rayman Legends
18 Animal Crossing New Leaf
19 Tomb Raider
20 Medal of Honor: Warfighter