GTA 5 modders say Take-Two sent PIs to their doors
Devs on two different multiplayer mods describe intimidation tactic used to shut them down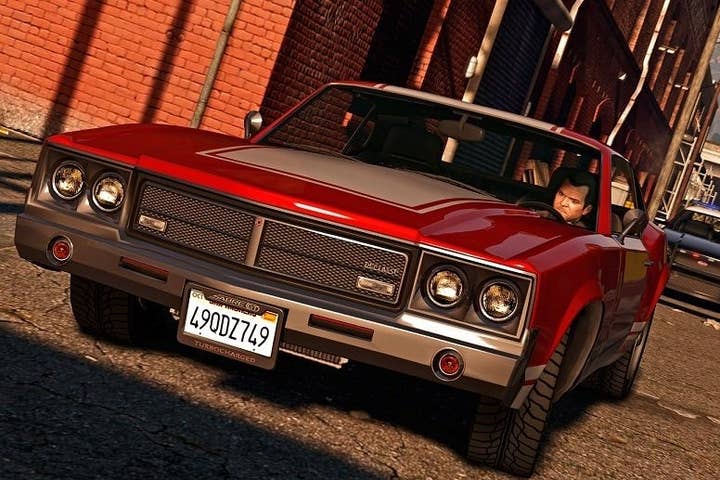 Take-Two is going hard after GTA 5 multiplayer modders. Developers behind the GTA: Multiplayer and FiveM mods have reported receiving personal visits from private investigators on Take-Two's behalf.
As the founder of the FiveM Reddit described, "So I just got a pair of PIs at my door claiming to be sent by Take Two, handing me a phone with a person somewhere in the UK or US or whatever to 'discuss how to cease my activities with regard to Grand Theft Auto', that 'they know what happened before with Activision and want to not get the lawyers involved at this time', however they 'have tested their legal standing already and are quite certain of their point' and 'aren't willing to accept any solution other than ceasing my activities'. Oh, they also 'couldn't disclose any conversations they're having with other modification developers', didn't want to talk about general modification policy as 'it was just about my case' and admitted they 'looked through my source code'."
The post didn't specify that work had stopped on FiveM, but mods and devs on the Reddit were not optimistic about any future prospects for it. GTA: Multiplayer developers reported a similar visit.
"A huge amount of people do not want this project to end, but unfortunately there's no way out. Take2 was clear about that," the developers said.
They later added, "We want to say something about the circumstances. There are a lot of discussions and we have got a lot of requests. We confirm that private investigators also visited [mod team developers] bit and xforce. But Take2 could have contacted us way worse as they did, but they chose a way without any lawyers and further dispute settlements."
In yesterday's post announcing an end to GTA: Multiplayer, the developers said they had been working on the project for two years, and had been in contact with Rockstar Games and receiving feedback from them.
As of this writing, Take-Two has not responded to requests for comment. Back in May, Rockstar released an official statement about its focus on mods impacting the multiplayer side of GTA V, saying, "Our primary focus is on protecting GTA Online against modifications that could give players an unfair advantage, disrupt gameplay, or cause griefing."