Growing leaps and bounds: Polyarc on the trajectory of VR and Moss
Polyarc's Lincoln Davis and Michael Felice on Moss: Book 2, the growth of the VR market, and what made Quill a star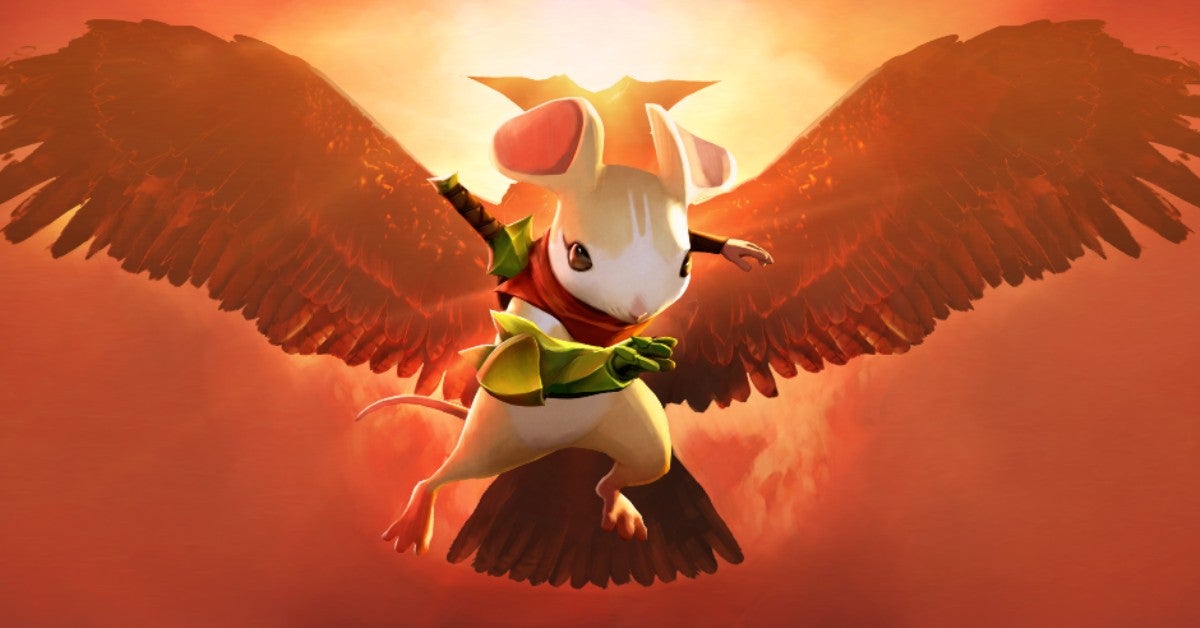 Moss has been one of the biggest critical successes of virtual reality's resurgence this decade.
Released on PlayStation VR in 2018, the action-adventure puzzler came from the imagination and wizardry of former Bungie developers who had formed Polyarc a few years before.
Its protagonist, Quill, quickly won the games industry's heart, and Moss ended up launching on Oculus Rift and Quest, as well as HTC Vive. It even got DLC in 2019, and Polyarc never hid its ambitions to keep expanding its world.
It wasn't all that surprising then when Polyarc announced Moss: Book 2 during PlayStation's State of Play showcase in July. And the studio has now revealed that the anticipated sequel is due to release during spring 2022 on PSVR.
"The market has changed," Polyarc's publishing and communications director Lincoln Davis tells GamesIndustry.biz. "When we launched Moss originally, there were three headsets out there. It was Rift, Vive and PlayStation VR. And that was where the market was. There was a lot of excitement behind it and it has since grown. Accessibility has grown."
"The market is growing leaps and bounds. Not at the rate of consoles, but it's becoming more mainstream"Lincoln Davis
Since Moss released, Valve has invested in the VR space with the Index, Oculus launched a new version of its Quest, the Vive Pro 2 and PSVR 2 are on the horizon, and standalone and wireless virtual reality has drastically improved. It's a market ripe for sequels, Davis suggests.
"There's a lot of new excitement from the hardware perspective and a lot of advancement with the different specs that are coming out, so we're getting a richer experience and a lot of developers really take advantage of the power of the platforms with unique [games].
"If you look at these experiences, they've also evolved. Early on, there were a lot of tech demos and short [titles]. Even Moss. Moss was roughly a four-to-six hour game and we launched it at a time where there was real uncertainty of how long people would want to put on a headset for. And then we realised that people wanted more, and they were willing to keep their headsets on.
"The market is growing leaps and bounds," he continues. "Not at the rate of consoles, but it's becoming more mainstream. We see other studios doubling down on this as well, other sequels coming out, games that are coming that are full game experiences and not tech demos. People are starting to figure out what sort of game content actually works on these platforms."

It's true that Polyarc is not the only VR studio working on a follow up title, with Schell Games having released I Expect You to Die 2 this summer, Halfbrick Studios' Fruit Ninja VR 2 expected this December, and a sequel to The Exorcist Legion VR teased for 2022, among others.
"There's tens of millions of VR headsets out there," Davis adds. "It's a market that's growing steadily and has a high trajectory. It's not just a niche market anymore. You're gonna see richer content coming, because studios are willing to spend more money on it and double down on that investment as it grows."
And just like the market it's entering with Moss: Book 2, Polyarc is keen to level up its game, taking all the elements people loved about the original title, and making them bigger and better.
"When people fall in love with a game, you have to know why they fall in love and you don't want to change it"Michael Felice
"When people fall in love with a game, you have to know why they fall in love and you don't want to change it," says Michael Felice, Polyarc's engineering director. "You can build on it, you can enhance it. But you have to understand the essence of it.
"That is a cornerstone to how we have built up and improved our systems for Moss: Book 2. Specifically thinking about that, what is the essence of the Moss world? And how do we stay true to that? There are key things that shine in Moss that players are really taken to, but one of the biggest things is the emotional connection with Quill.
"We have to maintain that connection and that's an area that we can grow and explore even further. How do we amp that up so that there's more of it? We want it to feel similar, we want it to feel genuine, we want it to feel like Quill, but we [want to] create more of those surprise moments where Quill responds to something that you weren't expecting her to respond to. Those are the magical moments where it feels like she becomes alive, maybe even has a distinct personality. That's the perspective that we took in everything that we did for Moss: Book 2. How do we build bigger, better, but at the same time stay true to that world?"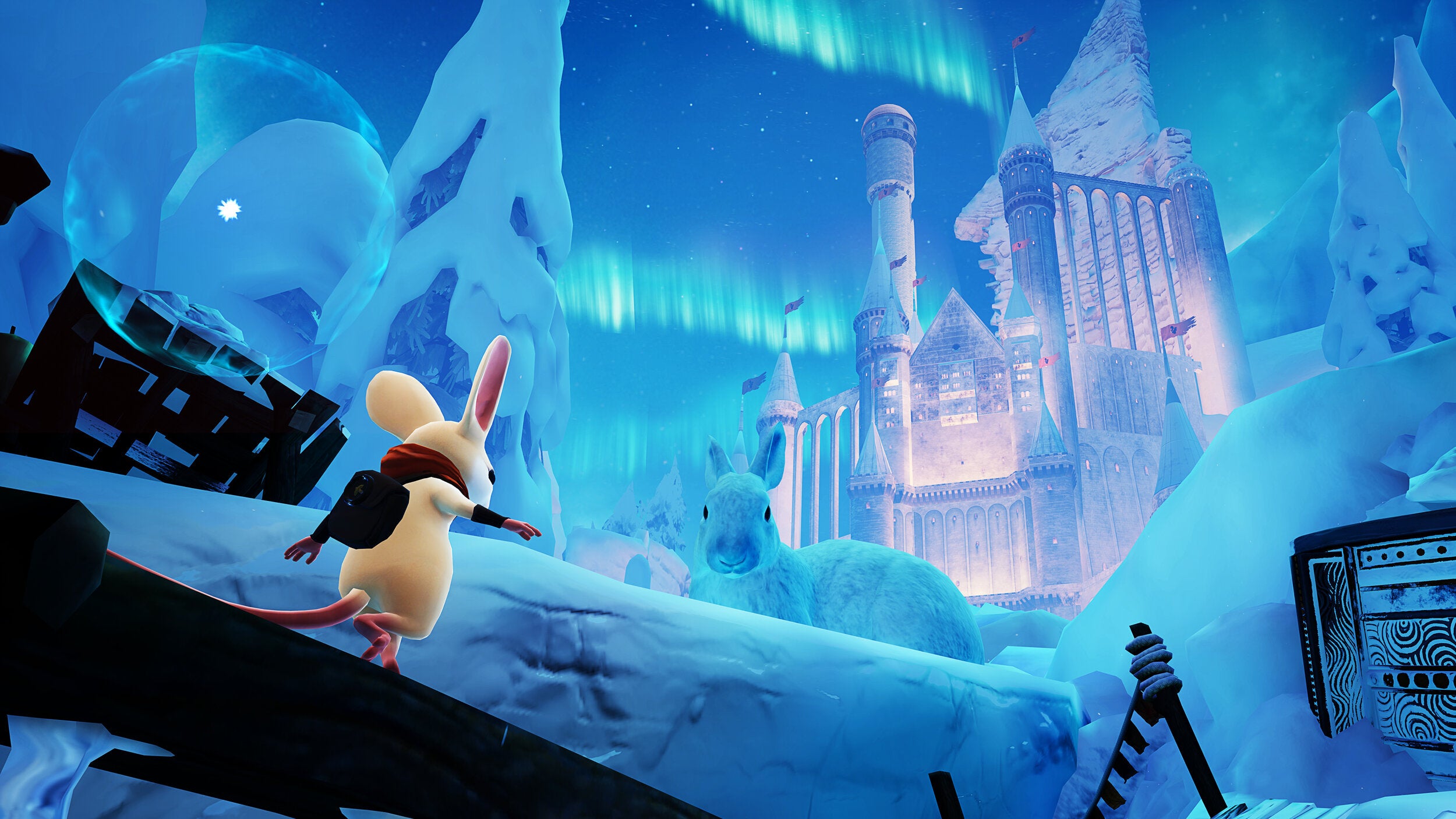 When Moss first came out, the team was hoping to attract an audience that didn't play in VR before. With Book 2, Polyarc now has to find that balance between attracting VR beginners but also appealing to people who have played the first game and maybe are expecting a bit more.
"People are gonna have that 'wow' moment [again]," Davis asserts. "We want you to have that same wonder and experience again, as you dig deeper and immerse yourself further into that world. Not just with Moss, but with Quill."
The player's bond with Quill was a clear standout aspect of Moss. She would respond to situations using American Sign Language, you could feel her heartbeat, hold her to heal her. This desire to protect the protagonist at all cost is a very strong drive in Moss. Finding further ways to strengthen that connection in a sequel was an interesting challenge for Polyarc, with the team saying they do "more of that" in Moss: Book 2.
"On Moss, there was a lot of research and playtesting that happened with Quill specifically," Felice continues. "There's a reason why she's cute. And that is a big factor in why people are taken with the character. She is adorable, and so it makes you want to reach and pet her, it makes you want to interact with that character. So just being an inviting character creates those opportunities to connect."
"We want you to have that same wonder and experience again, as you dig deeper and immerse yourself further into that world. Not just with Moss, but with Quill"Lincoln Davis
In Moss: Book 2, Polyarc says it's focused on the narrative aspect of that bond with Quill, carefully crafting her emotions and reactions so they tie into the story more. A lot of work has also gone into environmental storytelling, emphasising that this world is a living, breathing one.
"How do we make the world feel more alive? That's one of the ways we do it, through our storytelling. Initially Moss was [about us] understanding VR. What's a good experience? How do we build something that people like? And there's a lot of iterations there.
"And so it took a while, with player feedback, to get to a point where we understood that Quill's the star. How do we make Quill a star? And what are the things that people gravitate to? We have a lot of feedback from people who played Moss and we've taken that feedback to help build Moss: Book 2. But while also staying true to the essence of the world.
"From Moss' perspective, a lot of traversal was from a chapter-by-chapter approach and even though this is very similar, because we want to sell that similar story, you can actually go back to areas because they're all connected. It creates an opportunity for players to feel more connected with the world and understand spatially how it's all arranged. These are some of the examples of ways that we livened up the world without changing it."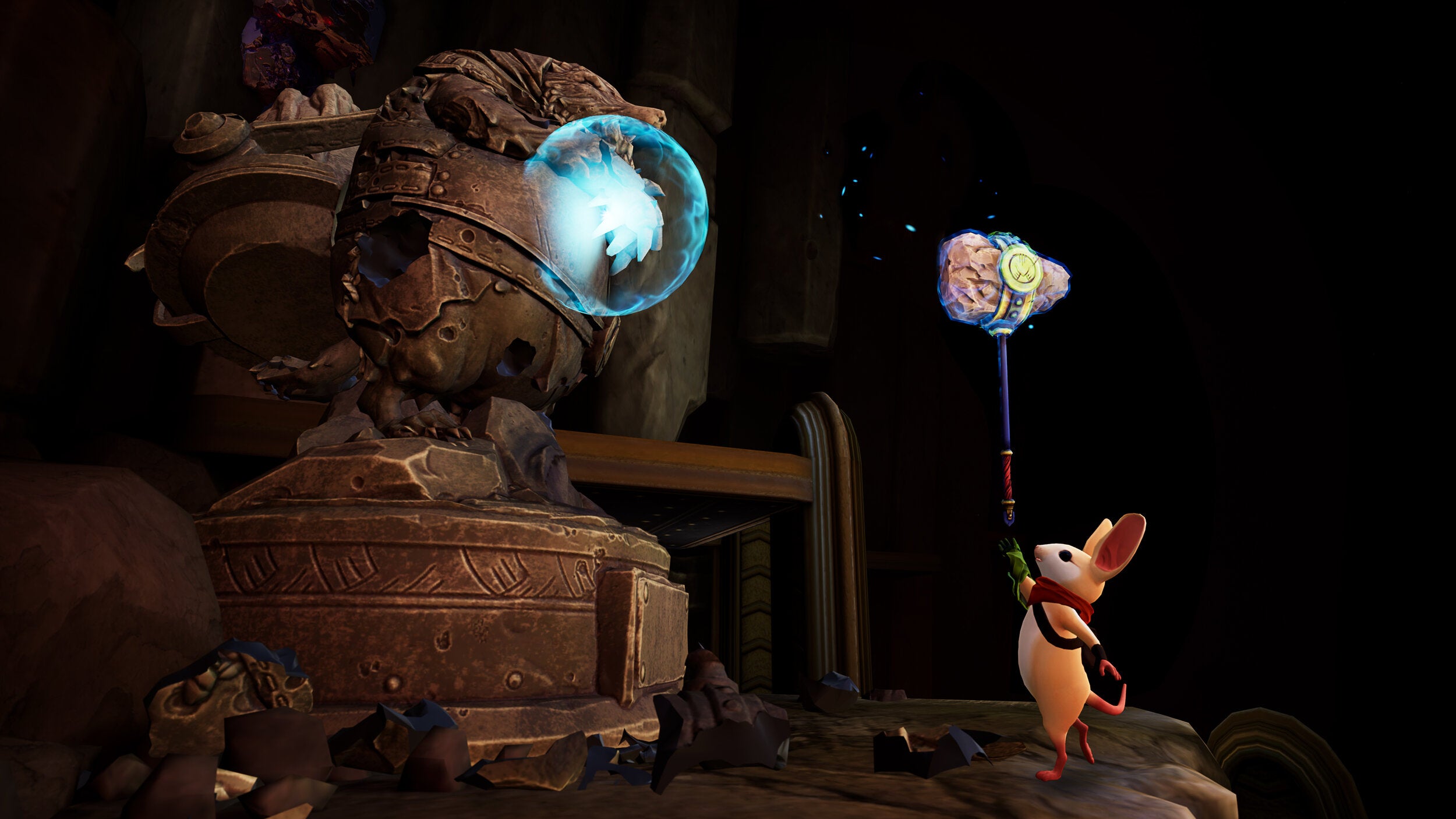 Moss' protagonist is central to what made it a success, and that bond wouldn't be possible outside of VR, Felice believes. "I'm not going to say it's impossible to do it outside of VR, but I feel like VR is the medium for this. When you put on a headset for the first time you are immediately immersed. This is not just that it's a new way to experience [things] but you're surrounded by a new environment which allows us to kind of break down our walls a little bit. We're no longer playing in our living room. We're now playing in the world, which creates opportunities for us to connect with characters.
"So I do think VR has enabled us to make these connections, maybe even more easily because people are more open. Another thing is the controllers. It's not just 'I put the headset on and see everything'. You're reaching into the world to interact with it. This is not something that you can do with a controller when you're sitting in front of a television. It's another thing that ties us to the world, which is why we leveraged that for those connections with Quill. You're interacting with a block, she's responding to it; it feels like your presence did that.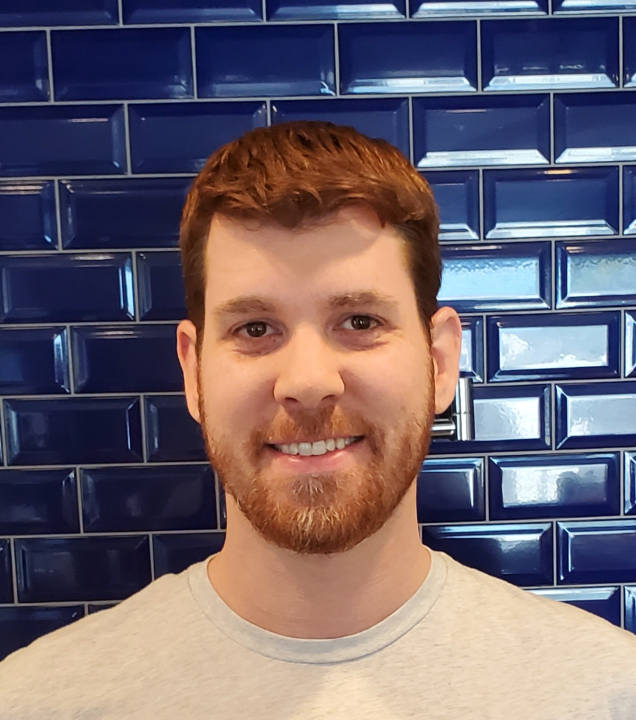 "That's really, really challenging to do outside of VR, and I honestly don't know if you could ever get to the same kind of fidelity, with the bond that you can create with characters because you're physically, interacting in the space."
That's not to say that Polyarc isn't tempted to bring its franchise to other platforms. But the studio is more interested in other media than it is interested in non-VR gaming.
"It's something we've considered as a studio and something that we've looked at," Davis says. "But when we started the studio, we realised that we wanted to create worlds that you can interact with in a unique and different way, and that's where our passion lies. We're not anti-flat screen experiences but we've touched on something and we have the talent to be able to explore this world right now."
He continues: "The IP of the Moss world is huge. There's a lot. This is kind of corny, but when you go to the library, there's a lot of books and a lot of stories to tell. Quill meets different characters in the world and they also have stories that they want to tell. There's a whole world that we can dig into with this unique IP that the team has come up with, but it's beyond gaming.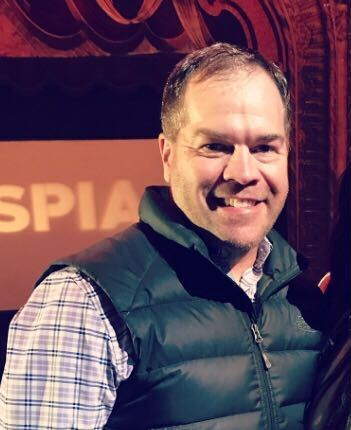 "We have plans beyond Moss: Book 2. Quill is a unique character and she's going to continually evolve. You're looking at shorts, you're looking at animated series, you're looking at books, you're looking at other media that are out there that we're still exploring to continue this IP and this franchise out there to touch people.
"So those are things that we've definitely talked about as a studio and how we can take what we've learnt from Moss and do that with other franchises as well, other IPs that we're working on currently, and how we can explore those even deeper. [We] realise that there is an opportunity in this world, in VR, to help kickstart these different franchise opportunities."
The studio also recently secured a $9 million investment to branch into augmented reality, with Davis saying he's really interested to see what AR is going to look like in the coming years as more unique experiences come to the medium.
"AR is an opportunity that we're heavily looking into, and how we can evolve as a studio to adapt as a market changes, to be on the forefront of what the next big thing is.
"When we came on with PlayStation with Moss, it was so early on in what type of content it was and it was a complete game experience... So if we can be early on with other technical advances and be that pioneer but add that Polyarc flavour or that Polyarc level of polish too, that would be great for us as a studio."