GREE platform goes open beta
Mobile social SDK ready to download, complete with community features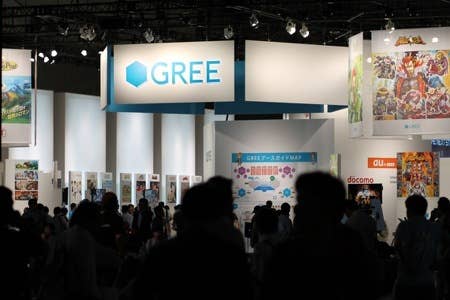 Mobile gaming giant GREE has put its GREE platform into open beta, with the latest SDK now available for developers to download.
"The GREE platform has been built with the goal of creating a worldwide developer and player community," said SVP of product Ethan Fassett.
"We believe the GREE platform offers developers the tools to deliver unique and customised games to an engaged, global player base. We are looking forward to seeing the adoption of these new mobile-social features and helping innovate the mobile games space."
The SDK has a host of social features including leaderboards, achievements, and share and request services, and will incorporate the best of OpenFeint. Developers can find out more at the official site.
"Leverage the platform via the Android or iOS SDK and use API calls to create a more engaging level of mobile, social game play. GREE Platform offers unique user IDs, a social networking service and a multitude of free-to-play features for reach, distribution and access to high-engagement, high-ARPU players worldwide," promised GREE.
"Users can invite, share in-game experiences and achievements, engage through sharing, gifting, collaboration, competition and other actions never before possible on mobile devices."
GREE plans to launch 60 games by September this year, and already has around 230 million players globally.