GREE making moves for global domination
The Japanese mobile social giant seeks an audience of 1 billion players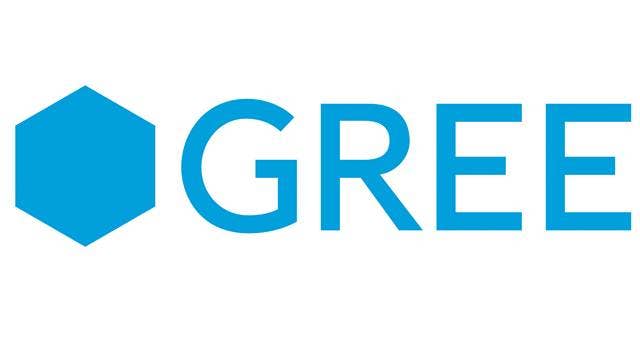 One of the largest and most profitable game companies in the world may be one you haven't heard of: GREE. Up to now, their revenue has come mostly from selling virtual goods for mobile social games Japan, and business has been good: GREE recently raised their guidance for their fiscal year revenue ending in June 2012 to over $2 billion, with an operating profit of over $1 billion. GREE is planning an aggressive expansion around the world this year, and recent announcements show the company has not been idle.
GREE founder Yoshikazu Tanaka ranked #7 in Forbes' listing of the wealthiest men in Japan, noting that his wealth had risen 119% over the last year to hit $3.5 billion. GREE now has 190 million users globally (29 million in Japan) and is aiming for 1 billion members in 3 to 5 years. Last year, GREE acquired OpenFeint Inc., the California-based online-games network, for $104 million. GREE has offices in 9 countries around the world, and will be launching their new social platform integrating OpenFeint sometime in the second quarter of this year. "The GREE Platform is conceptually like OpenFeint, but it's more of a social experience," said GREE SVP of marketing and developer relations Eros Resmini. "You could think of OpenFeint as being more like Xbox Live in terms of its focus on competition."
"GREE has a large amount of cash and a steady stream of profits in Japan to fuel its expansion, but it's yet to be proven that their model can work outside of Japan"
GREE recently announced a partnership with Dentsu, one of the world's largest ad agencies with over $20 billion in annual revenue. Dentsu has a network of 167 offices in 28 countries and over 20,000 employees worldwide. Dentsu will use its global reach and expertise to promote the GREE brand internationally, and assist with developing GREE's user base worldwide. The two companies will collaborate on various promotional opportunities leveraging Dentsu's broad collection of entertainment content. GREE and Dentsu will apparently be working together globally in a wide range of businesses. Including venture investments in the mobile sector and co-development of advertising businesses utilizing social media.
"There really is no one else in the space that has been operating platforms for as long as GREE has. Clearly, experience counts for a lot in the space, and we've got a lot of it," said Resmini. "We think that over time, mobile will be the dominant place for gamers to go, and we have a tremendous amount of experience on mobile specifically. Brand adoption and brand awareness is gonna be important for us outside of Japan. Fortunately for us, we have a tremendous amount of experience built in from the OpenFeint network alone."
Not everyone is convinced that GREE can translate their success in Japan to worldwide gaming domination. "Do you really see millions of users in the US, Europe, and Asia prefer playing games on GREE and Mobage over Facebook and the others?," asks Dr. Serkan Toto, consultant on Japanese social gaming and TechCrunch contributor. "GREE and DeNA are poised to fail outside Japan - at least as platform providers." Toto notes that key success factors that worked to fuel GREE's massive growth in Japan don't apply universally, such as carrier billing, a 96% penetration of mobile phones in the population, affordable mobile data plans, and fast, reliable 3G networks. Japan's ARPU (average revenue per user) for social games are higher than other countries.
Additionally, Toto feels that the biggest mobile social games in Japan won't be popular elsewhere, such as card battle games, dating simulations, and social horse racing games. The art styles are also heavily influenced by manga and anime, which may not be popular in many countries. GREE has also attracted criticism from Japanese media for the big bills run up by children buying virtual goods. Last month, GREE announced it was capping the amount under-20s could spend. This may also be a problem in other countries as GREE expands their network; complaints have already aired in US media over high bills run up by children buying virtual goods on mobile devices.
Overall, too, competition in the mobile space is heavy and growing, from DeNA, Zynga, Papaya, and many others. GREE has a large amount of cash and a steady stream of profits in Japan to fuel its expansion, but it's yet to be proven that their model can work outside of Japan.