Grasshopper Manufacture joins Gungho Online Entertainment
UPDATE: Titles already in development will not be affected by the deal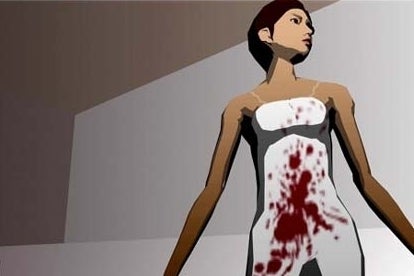 Update
Gungho Online Entertainment has released a statement to clarify the details of the Grasshopper Manufacture acquisition.
"We believe the strength of a publisher lies in its creative talent so with the addition of Grasshopper Manufacture and Suda 51 we are adding some of the most innovative talent in today's gaming world to our stellar family of independently-operated studios," said Gungho CEO Kazuki Morishita.
"Suda 51 projects are known to put a unique spin on every game so coupled with our proven ability to support development with triple-A resources including a tailored online experience, we believe gamers will benefit from this collaboration."
Gungho also reported that any current projects at the Japanese developer will be unaffected by the deal, "and will continue under their current publishing terms." This presumably includes Killer Is Dead, due for release with Kadokawa Games.
"By joining GungHo Online Entertainment, we are aligning ourselves with a strong, established publishing force that will support our vision to further create inspired new games that appeal players across the world," said Grasshopper's Goichi Suda.
"The Grasshopper team and I have many new ideas to share with our fans as we move forward so this union with GOE will help us realise our future plans."
Original story
The development studio that brought you Lollipop Chainsaw and No More Heroes, Grasshopper Manufacture, has joined forces with publisher Gungho Online Entertainment.
"Gungho is fusing the planning and development power of Grasshopper Manufacture with the power of managing online games cultivated by both companies to produce higher quality content," said Gungho in a statement, translated by Gematsu.
Gungho Online Entertainment was founded in 1998 and publishes MMORPG Ragnarok Online. It's already acquired a number of studios in its lifetime, including Game Arts, Gravity Co and Acquire.
Last year it established Gungho Online Entertainment America led by former Square Enix and XSEED Games executive Jun Iwasaki.
Grasshopper Manufacture was formed by Goichi Suda in March 1998, and made a name for itself with cult titles like Killer 7. It is currently working on console title Killer is Dead, due to be released this year with Kadokawa Games.