Grand Theft Auto V was the best-selling game of the decade in the US
Joining it in the top ten: Seven Call of Duties, Red Dead Redemption II, and Minecraft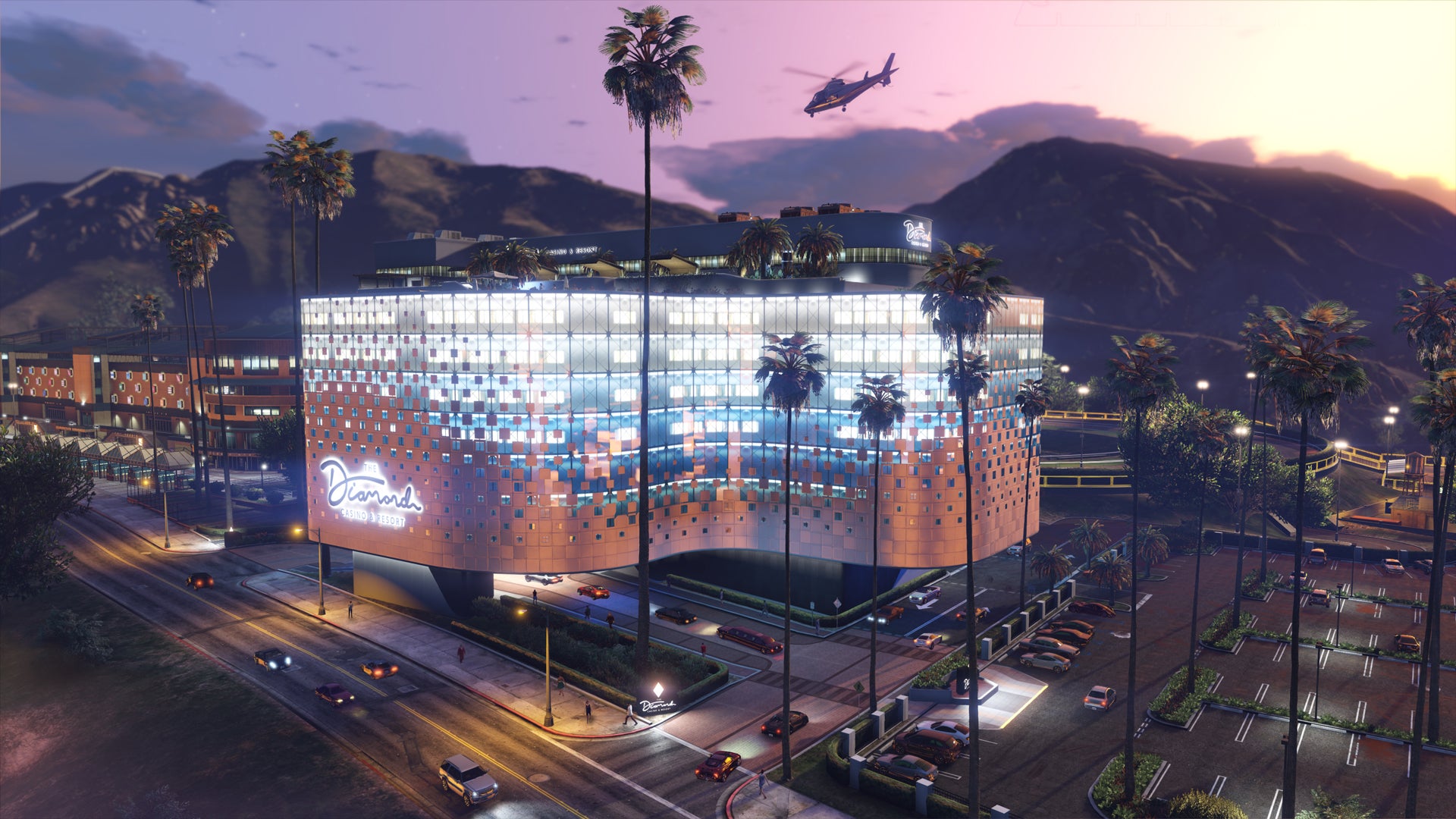 Shocking no one who has paid any attention to any of the charts stories published on this site since 2013, Grand Theft Auto V was the best-selling game of the decade in the US by dollar sales.
The NPD Group has provided GamesIndustry.biz with a listing of the top-selling games of the decade that saw GTA V comfortably at the top, having been reported as the most profitable entertainment product of all time in 2018 and, at last count in November, having sold 115 million copies worldwide.
In second place? Call of Duty. In third? Also Call of Duty. Call of Duty titles took a total of ten spots in the top 20 games of the decade, with Call of Duty: Black Ops and Call of Duty Black Ops II in second and third place, respectively. As of the franchise's 2015 full-year financials, Call of Duty had surpassed 250 million units across all its entries, and done over $15 billion in total sales life-to-date. Given that all four of its major releases since are also in the top 20, it's likely well beyond that by now.
Taking up the final two spots in the top ten US games of the decade were Red Dead Redemption II at No.7 (which was over 26 million units sold worldwide at last count) and Minecraft at No.10 (now up to 176 million copies worldwide).
Though Nintendo does not share digital data, two of its first-party games still managed to creep in: Mario Kart 8 at No.14, and The Legend of Zelda: Breath of the Wild at No.19.
The following are the top 20 games by US dollar sales from 2010 through 2019. Digital sales tracking began in 2012:
1. Grand Theft Auto V
2. Call of Duty: Black Ops
3. Call of Duty: Black Ops II
4. Call of Duty: Modern Warfare 3
5. Call of Duty: Black Ops III
6. Call of Duty: Ghosts
7. Red Dead Redemption II
8. Call of Duty: WWII
9. Call of Duty: Black Ops IIII
10. Minecraft
11. Call of Duty: Advanced Warfare
12. Call of Duty: Modern Warfare 2019
13. Elder Scrolls V: Skyrim
14. Mario Kart 8
15. Call of Duty: Infinite Warfare
16. Battlefield 1
17. Battlefield 4
18. Destiny
19. The Legend of Zelda: Breath of the Wild
20. Star Wars Battlefront 2015