Grand Theft Auto V confirmed for spring
Rockstar Games' latest gets a PS3 and Xbox 360 release window [UPDATE: Pachter says Take-Two will have to lower guidance]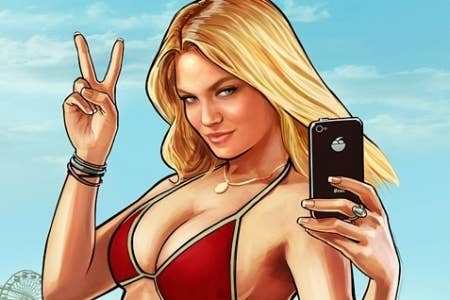 Update: Wedbush Securities analyst Michael Pachter told GamesIndustry International that GTA V's spring launch most likely does not mean March. This has big financial implications for publisher Take-Two, if true. "Spring is March 20 - June 20, so I would say that the 'Spring 2013' launch means the June quarter and not the March quarter. If it was coming out March 20 - 31, they would have said March. That means that Take-Two has to lower its earnings guidance," he said.
Original story:
Grand Theft Auto V will launch worldwide this spring. Rockstar Games and Take-Two Interactive today confirmed the much-rumored release window for Xbox 360 and PlayStation 3 versions of the open-world crime game.
While Take-Two didn't specify an exact day when people could get their hands on the game, it did set a date for when they could spend their money on it. Grand Theft Auto V preorders are set to officially launch November 5. However, the company did not detail any incentives for preordering customers.
The spring release window leaves some ambiguity as to whether the game will see release in Take-Two's current fiscal year, which ends March 31, 2013. The publisher might have addressed the issue in its quarterly earnings report and investor conference call scheduled for today, but those events were postponed in the wake of Hurricane Sandy's impact on the northeastern US, including Take-Two's New York headquarters.
In May, the publisher projected fiscal 2013 net revenues of $1.75 billion to $1.85 billion, easily doubling the $825.8 million it posted in fiscal 2012. At the time, analysts predicted that such a bump in sales was essentially impossible without the debut of Grand Theft Auto V. Prior to that, Sterne Agee analyst Arvind Bhatia said a launch in the January-March window would benefit Take-Two in a number of ways, avoiding the competition of the holiday quarter and allowing time to prep a Wii U version for release.