GTA V tops $800 million on day one
Rockstar's latest crime game posts largest sell-through launch revenues in Take-Two history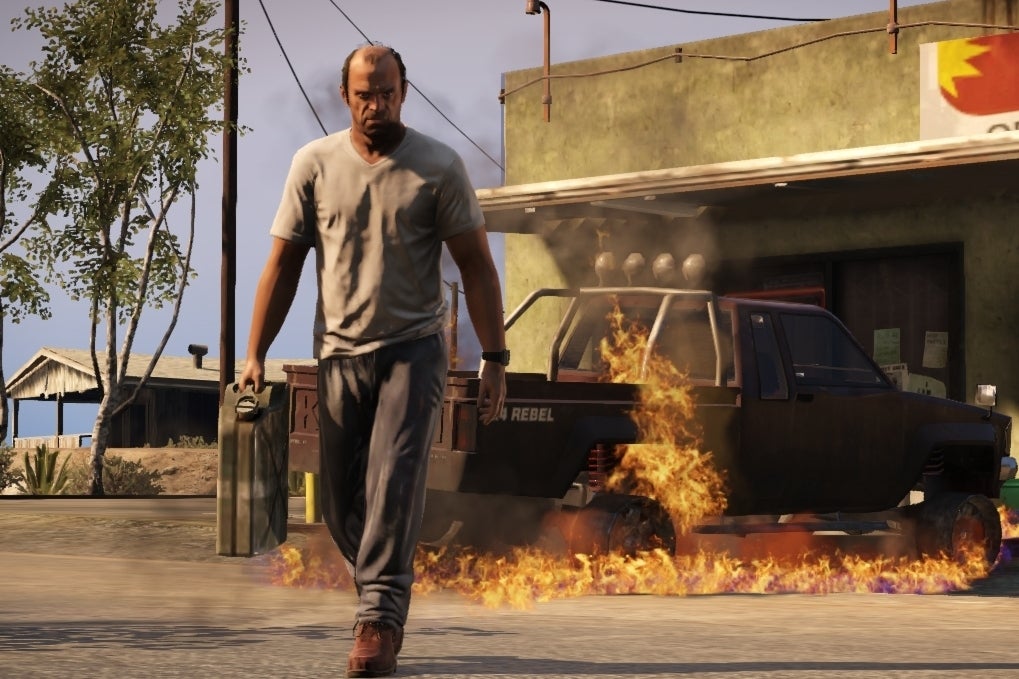 Grand Theft Auto V is officially off to the fastest start in series history. Take-Two Interactive today announced that the Rockstar-developed open-world crime game brought in more than $800 million worldwide in its first 24 hours on sale.
That's a record not just for the Grand Theft Auto franchise, but for Take-Two Interactive itself. And although Take-Two didn't claim it, that $800 million figure appears to be a new day-one record for the industry as a whole. Last November, Activision touted Call of Duty: Black Ops II as raking in $500 million in day-one revenues, surpassing Modern Warfare 3's $400 million+ total, which at the time was billed as the biggest one-day launch total ever in any entertainment medium.
"All of us at Take-Two are thrilled with the initial response to Grand Theft Auto V," Take-Two chairman and CEO Strauss Zelnick said. "Once again, the team at Rockstar Games have outdone themselves, setting the entertainment industry's new standard for creativity, innovation and excellence."
Grand Theft Auto V's success on the commercial front matches its critical acclaim. The game was almost universally showered with praise, with the Xbox 360 edition posting a Metacritic average of 98 as of this writing. It also generated some controversy in familiar series fashion with some critics put off by its misogyny and treatment of disturbing subjects.