Grand Theft Auto V: 29 million shipped
Take-Two touts record $1.27 billion second quarter on strength of Rockstar Games' latest; Borderlands 2 hits 7.5 million shipped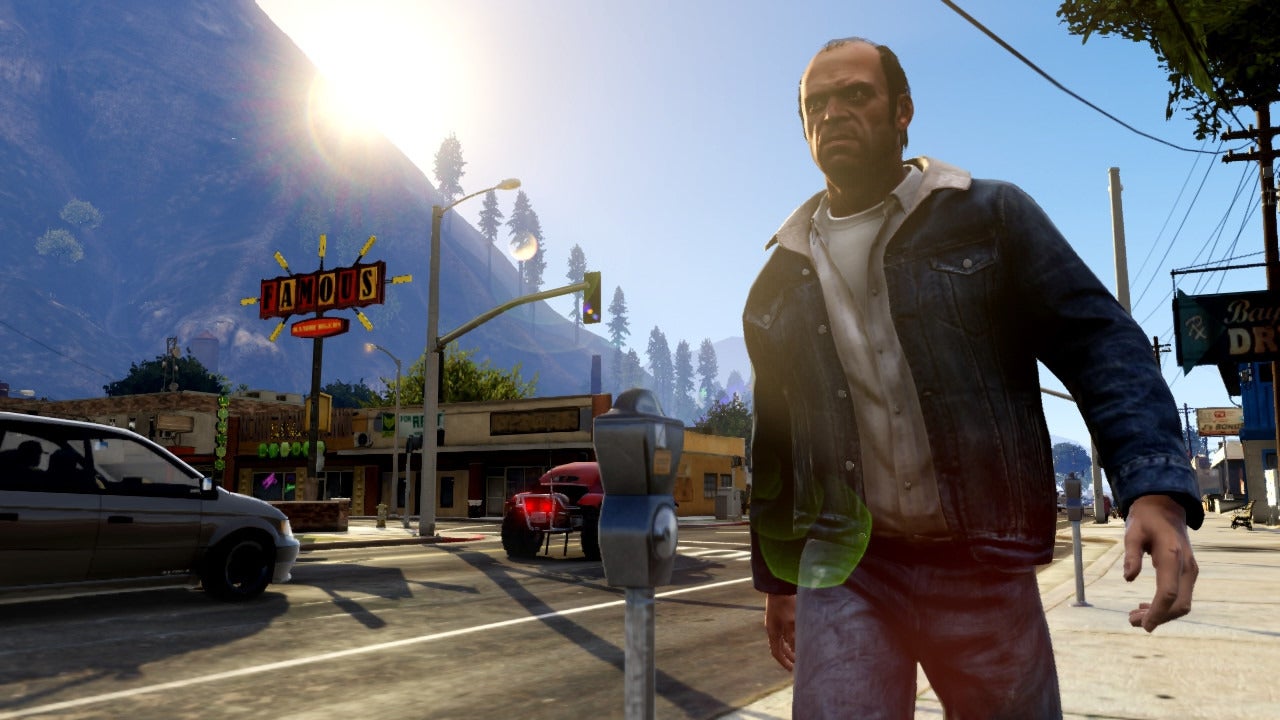 Grand Theft Auto V has already shipped 29 million units worldwide, eclipsing the lifetime performance of Grand Theft Auto IV less than six weeks after it debuted. That's the cleanest takeaway from Take-Two Interactive's second quarter financial results, which the publisher released today for the three months ended September 30.
As is standard, the company released two sets of numbers, one calculated using generally accepted accounting principles (GAAP figures), and then one set of non-GAAP figures excluding the impact of certain factors. Normally, GamesIndustry International reports just the GAAP figures, but Take-Two's GAAP figures for the second quarter don't actually include the impact of Grand Theft Auto V. This is because Take-Two doesn't report the revenue and costs of selling games with "undelivered elements" until the game is completed. Grand Theft Auto V Online, the game's multiplayer component, launched October 1, the day after Take-Two's quarter ended.
On a GAAP basis, Take-Two posted sales of $148.82 million for the quarter, down 45 percent year-over-year. The publisher also posted net losses of $124.12 million, significantly worse than its $12.49 million loss for the year before.
The non-GAAP numbers were significantly better, with Take-Two posting a record $1.27 billion in revenues, up 340 percent year-over-year. And instead of a net loss, the publisher posted a net income of $325.57 million under the non-GAAP figures.
Given the success of Grand Theft Auto V, Take-Two also upped its financial outlook for the rest of its fiscal year. The company is expecting net revenues for the full year to land between $2.20 billion and $2.30 billion on a non-GAAP basis, with a net income per share between $3.50 and $3.75, which would be a record for the company.
In a post-earnings conference call, Take-Two executives also touted the success of its entire line up, not just Rockstar's latest. The company said that Borderlands 2 has now shipped 7.5 million copies and counting, putting it on track to become the best-selling 2K Games release of all time. Additionally, Take-Two stressed that its last four major releases--NBA 2K14, Grand Theft Auto V, BioShock Infinite, and Borderlands 2--have all posted franchise-high units shipped numbers in comparable time frames after release.