Gran Turismo 7 retains first place as classic Switch games surge | UK Boxed Charts
Final Fantasy Origins debuts at No.8 and a new Five Nights at Freddy's reaches No.10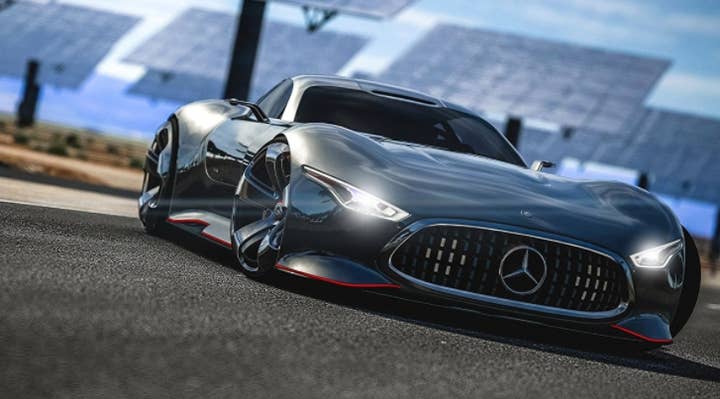 Gran Turismo 7 holds No.1 for a third consecutive week in the UK boxed charts, according to data firm GfK.
The PlayStation racing game had a tough week, including an issue that made it unplayable for over a day and further controversy around the in-game microtransactions. Nevertheless, it continues to sell well at retail and held No.1 despite a 42% drop in sales week-on-week.
It comes in ahead of Elden Ring at No.2, which actually rose a spot despite sales slipping 25% week-on-week. Last week's big new release, WWE 2K22, falls to No.3 after a relatively slight 44% sales drop.
The big shake-up in this week's boxed charts is due to a number of price promotions on major Nintendo Switch games. Pokémon Brilliant Diamond rose 21 places to No.5 after a 564% sales jump, Super Mario 3D World + Bowser's Fury is up 15 places to No.6 due to a 288% sales rise, and Pokémon Shining Pearl re-enters the Top 40 entirely at No.9.
Also re-entering the charts is Metroid Dread, which is now at No.14. The Nintendo Switch game is now the third biggest selling Metroid game in the franchise's 35-year history, and that is without factoring in digital (this is purely boxed retail sales).
All of this activity does mean that Mario Kart 8: Deluxe takes a rare week outside of the Top Ten, it fell five places to No.11 after a 20% drop in sales week-on-week. The fall in sales is despite the arrival of new Mario Kart DLC this week -- the first expansion for the game in almost five years.
There were some new games in the charts. The highest new entry was Stranger of Paradise: Final Fantasy Origin, which landed at No.8. 73% of the game's boxed sales were on PS5, 18% on PS4 and 9% on Xbox.
And Five Nights at Freddy's: Security Breach reaches No.10 in the charts. Published by Maximum Games, 70% of sales were on PS4, and the remainder on PS5.
There is one other game that makes its chart debut this week -- My Universe: Puppies and Kittens on Nintendo Switch, also published by Maximum Games. The title actually came out in November, but it finally makes the charts this week at No.37.
Elsewhere in the Top Ten, Pokémon Legends: Arceus is up a place to No.4, but sales dropped 23% week-on-week. And Horizon Forbidden West is down to No.7 after a 41% sales fall.
Here is the GfK UK Boxed Top Ten for the week ending March 19:
| Last Week | This Week | Title |
| --- | --- | --- |
| 1 | 1 | Gran Turismo 7 |
| 3 | 2 | Elden Ring |
| 2 | 3 | WWE 2K22 |
| 5 | 4 | Pokémon Legends: Arceus |
| 26 | 5 | Pokémon Brilliant Diamond |
| 17 | 6 | Super Mario 3D World + Bowser's Fury |
| 4 | 7 | Horizon Forbidden West |
| New Entry | 8 | Stranger of Paradise: Final Fantasy Origin |
| Re-Entry | 9 | Pokémon Brilliant Diamond |
| New Entry | 10 | Five Nights At Freddy's: Security Breach |