Gran Turismo 7 overtakes Elden Ring to take pole position | UK Boxed Charts
But Bandai Namco and FromSoftware's RPG continues to perform strongly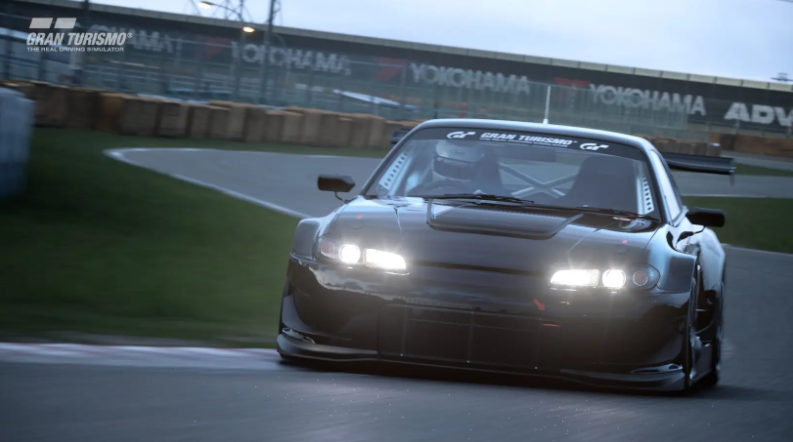 Gran Turismo 7 is the fourth new UK boxed No.1 in four weeks, GfK has revealed.
The PS5 (and PS4) racing game sold 28% fewer boxed units than 2017's GT Sport at launch, however, the data doesn't include digital download figures, and the digital market has accelerated significantly since that time. Download numbers will be released later in the week.
76% of sales was for the PS5 version, with the remainder coming on PS4.
It is the fourth biggest boxed launch of the year, behind Pokémon Legends: Arceus, Horizon: Forbidden West and Elden Ring. It is PlayStation's second No.1 of 2022, alongside Horizon.
As a result of GT7's race to the top, Elden Ring slips to No.2 with a 69% sales fall week-on-week. This is quite a strong performance for a game of this type in its second week, where sales falls of around 80% are the norm. Elden Ring was also a digital smash hit last week, and is comfortably the best-selling game of the year so far.
Holding third place is Pokémon Legends: Arceus, which saw a sales rise of 16% week-on-week. The Nintendo Switch game is the best-selling UK boxed game of the year so far (Nintendo does not share digital numbers).
Which means at No.4 is Sony's Horizon: Forbidden West, which saw a sales slide of 47% week-on-week.
One other new game in the charts is the Switch exclusive Triangle Strategy, which comes in at No.7. It's the latest in a line of unusually titled Japanese RPGs by Square Enix. Triangle Strategy sold almost exactly the same as last year's Bravely Default II (at launch), but only managed half of 2018's Octopath Traveller (boxed sales only).
Here is the GfK UK Boxed Top Ten for the week ending March 5:
| Last Week | This Week | Title |
| --- | --- | --- |
| New Entry | 1 | Gran Turismo 7 |
| 1 | 2 | Elden Ring |
| 3 | 3 | Pokémon Legends: Arceus |
| 2 | 4 | Horizon: Forbidden West |
| 5 | 5 | FIFA 22 |
| 4 | 6 | Mario Kart 8: Deluxe |
| New Entry | 7 | Triangle Strategy |
| 8 | 8 | Animal Crossing: New Horizons |
| 7 | 9 | Dying Light 2: Stay Human |
| 9 | 10 | Minecraft (Switch) |