Gran Turismo 7 holds first place ahead of WWE 2K22 | UK Boxed Charts
WWE 2K22 boxed sales are down 32% over previous version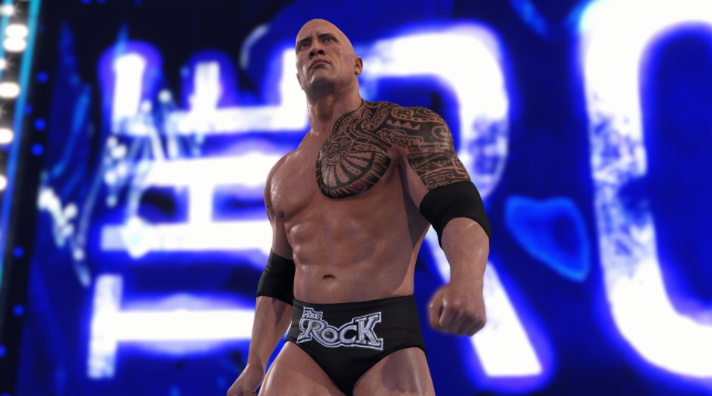 WWE 2K22 had to settle for second place in its first week on sale in the UK, according to the latest GfK physical sales chart.
The game is an effort to rejuvenated the series following a disappointing run, which led to the cancellation of WWE 2K21. In terms of physical sales, WWE 2K22 is down 32% compared with WWE 2K20. However, this does not factor in digital sales, and the download market accelerated significantly during the pandemic (WWE 2K20 launched pre-COVID).
43% of WWE 2K22 sales were on PS5, 29% on PS4, 17% on Xbox One and 11% on Xbox Series X/S.
That means it's a second week at No.1 for PlayStation's Gran Turismo 7, which holds firm at the top with just a 57% fall in sales week-on-week.
Elden Ring, which has been a big hit as a download, falls to No.3 in the physical charts with a 47% drop in sales week-on-week.
After several weeks of sales rises, Pokémon Legends: Arceus fell sharply this week, with sales down 39%. The game fell from No.3 to No.5.
The only other new game in the chart is the expansion for Assassin's Creed Valhalla -- Dawn of Ragnarok. The new version of Ubisoft's hit open world game debuts at No.12.
Here is the GfK UK Boxed Top Ten for the week ending March 12:
| Last Week | This Week | Title |
| --- | --- | --- |
| 1 | 1 | Gran Turismo 7 |
| New Entry | 2 | WWE 2K22 |
| 2 | 3 | Elden Ring |
| 4 | 4 | Horizon: Forbidden West |
| 3 | 5 | Pokémon Legends: Arceus |
| 6 | 6 | Mario Kart 8: Deluxe |
| 5 | 7 | FIFA 22 |
| 8 | 8 | Animal Crossing: New Horizons |
| 10 | 9 | Minecraft (Switch) |
| 12 | 10 | Mario Party Superstars |