Google said to be developing game console
Android-powered console to battle expected Apple TV-based game console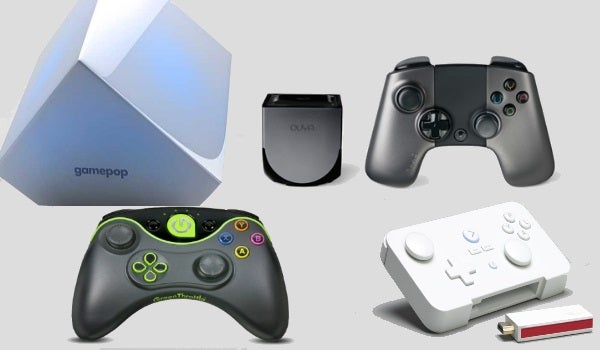 The Wall Street Journal reported today that Google is developing an Android-powered game console, saying that "people familiar with the matter" have provided details to the newspaper. Google declined to comment. According to the WSJ, Google is "reacting in part to expectations that rival Apple will launch a videogame console as part of its next Apple TV product release." Apple also declined to comment on the matter.
Google would launch the device this fall, along with a second version of its Nexus Q media-playing device and an Android-powered smartwatch. The next release of Android, code-named Key Lime Pie, is said to give manufacturers like Samsung more freedom to use Android in devices beyond smartphones and tablets. Previously, while Google has allowed this to happen, manufacturers weren't allowed to use the Android name to promote such Android-based devices.
Google has been watching the release of Ouya, GameStick and GamePop to see how Android-powered consoles are being accepted. Certainly Google and other technology companies would not want to see Apple grab the lion's share of a new device marketplace, as Apple has done with the iPad. Releasing a Google console could be seen as a pre-emptive move to prevent that.
Apple has not been signaling any intentions to release an upgraded Apple TV that includes an App Store, but the newest version of iOS (iOS 7) does include support for game controllers. Apple stock has been taking a beating lately, as investors wonder if Apple can still introduce new category-defining hardware.
While these reports of possible game consoles from Google, Apple, and Amazon still fall into the category of rumors, it's worth noting that Google did hire veteran game designer Noah Falstein a few months ago. Why would they do that if they didn't have some interest in the gaming market?