Google Play reaches 25 billion downloads
The Android marketplace appears to be catching up to Apple's App Store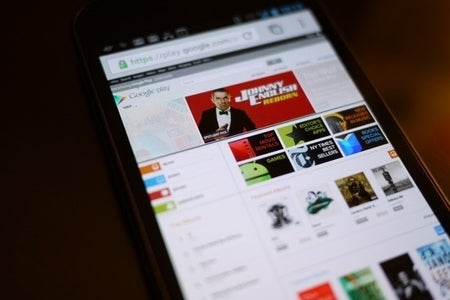 With iPhone 5 and iOS 6 having just recently launched, Apple receives plenty of attention, but Google's Android store is continuing to make a strong push as well. Google announced today that its Google Play marketplace has seen more than 25 billion downloads of its 675,000 apps.
Apple's App Store managed to hit the 25 billion downloads mark back in March of this year. Apple has around 700,000 apps currently available on the App Store. On the device front, however, Google may have the edge - Google has seen 500 million Android device activations compared to 400 million iOS devices (Apple's number as of June).
Sales of the iPhone 5 will be key for Apple this holiday season. The newest iPhone quickly sold five million units in its opening weekend, but some analysts felt it should have done even better. Apple is feeling increasing pressure from strong competitors like Samsung's Galaxy SIII.
Google intends to celebrate the 25 billion downloads milestone by offering 25-cent featured apps and other discounts on movies, books, albums and magazines for the next five days.
[Thanks to AllThingsD]