Google, Acti, Sega devs form Unspoken Tales
Patrick Mork, Danielle Deibler, Alessandro Tento and Scott Foe will make hardcore RPGs for tablets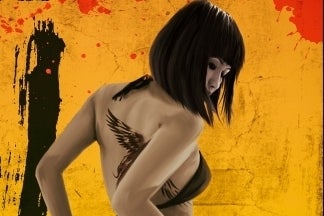 Four industry veterans with experience from Google, Kixeye, Activision and Sega have formed a new studio to create story-driven action RPGs for tablets.
Unspoken Tales' founding team is composed of four key members: Patrick Mork, who was global marketing director for Google Play until August 2013; Danielle Deibler, former VP of engineering at KixEye; Alessandro Tento, former vice president of art development for Activision; and Scott Foe, whose long and storied career in games stretches all the way back to his time on the Dreamcast product launch team.
In their new setup, Mork will be CEO, Deibler will be CTO, Tento will be CCO and Foe will be chief product officer.
In an interview with Techcrunch, the Unspoken Tales team described their focus on hardcore, narrative-driven RPGs for tablets as a bet on a future where longstanding gamers will devote more and more time to mobile devices, and less and less to consoles.
"I woke up one day and I realised that the kind of games I like to play, which are role-playing games, there really wasn't a lot on tablets," said Mork. "There weren't many options that were fun for consumers."
Unspoken Tales' first project is already in development, and the founders are now working on raising funding in order to get it to market. And they're in no rush, setting a potential release date of some time in 2016.