Gone Home dev starts Dim Bulb Games
Johnnemann Nordhagen out on his own after one project with The Fullbright Company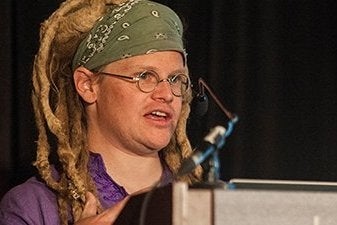 One of the founding members of Gone Home developer The Fullbright Company has started a new studio in San Francisco.
Johnnemann Nordhagen co-founded The Fullbright Company along with fellow 2K Marin alums Steve Gaynor and Karla Zimonja in March, 2012. The studio's first project, Gone Home, was both a commercial and a critical success, and yet Nordhagen has already decided to seek out a new challenge.
Speaking to Polygon, Nordhagen said that his decision to branch out was in part down to the success of Gone Home. It gave him the, "opportunity to try some new things, and work on some stuff that I wanted to pursue." At present, Dim Bulb Games has a team of one, but Nordhagen will be introducing collaborators in the near future.
"I feel right now is an exciting time for games, because there's all sorts of studios and people exploring the outer edges of what games can be," he said. "Tale of Tales, Cardboard Computer, Lucas Pope, and so many other people are helping to break new ground in games, and I want to help.
"The vision is for weird and wonderful things, perhaps tinged with melancholy and layered in dust, like an old lightbulb."