Going Coastal
Ahead of the Develop Conference, Dan Pearson takes a look at what makes Brighton a games industry hub
It has, without any doubt, been a tough few years for the UK industry. Job losses and studio closures have dominated headlines, including major casualties in the shape of two of the industry's most storied racing specialists - Bizarre Creations and Black Rock. Following, and indeed writing, the headlines over the last few months has, at times, been a pretty harrowing experience.
But it's far from all bad news. Almost every round of redundancies and studio shuttering is followed by the announcement of new companies forming. In the last year alone, Brighton has seen the foundation of Full Moon Studios, Phoenix Interactive, Short Round, Boss Alien and Roundcube Entertainment. Two major industry players in the form of ICO Partners and Unity have moved existing UK offices to the city. Add to that the existing industry here, represented by household names like Relentless, NCsoft and, of course, Eurogamer, and you have one of the country's most promising hubs of talent and agile development.
With Brighton's very own event, Develop, taking place next week GamesIndustry.biz felt that the talent and enthusiasm of the Brighton industry deserved some exposure. To that end, we've gathered together the local industry leaders from major concerns to micro-studio start-ups and consultancies, to discuss what their company plans are for the future, and what they think are best ideas for taking the UK industry forwards. Is the threat of Canadian brain drain a serious one? Are tax breaks achievable or a wild goose chase? Should you be following the trend and going social/casual or trying to be a survivor in the AAA boxed product market?
Boss Alien
A brand-new Brighton start up headed by ex-Black Rock game director Jason Avent and a team of four others, Boss Alien is an energetic development studio focussing on games and apps for iOS platforms.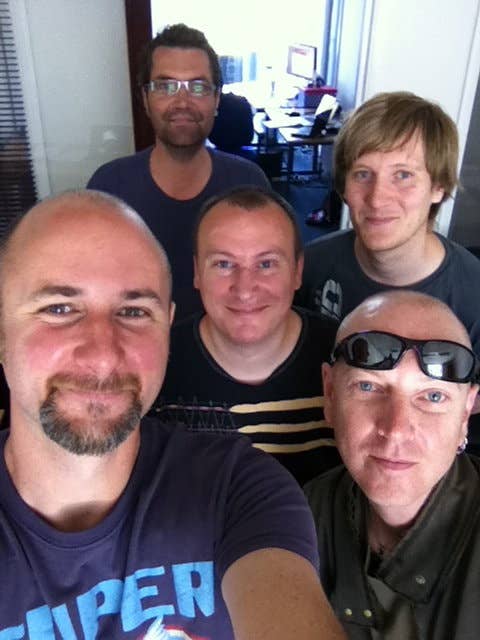 Jason Avent: "I have lived in lots of different places up and down the UK. I've been in Brighton for six years now and it's one of the most vibrant and interesting places I've ever been to. I love living here. There are lots of pubs, clubs and music venues like many other places but what makes Brighton unique is the the chilled-out, no-hassle vibe and all the festivals and events.
"There's always something to do. Nestled right between the sea and the beautiful south downs, there's a great mix of urban and rural. I can get out into the hills for a blast on my mountain bike within ten minutes, come back to a gig of international repute, have a few beers in a great pub afterwards and walk home. Brilliant."
How can the UK best apply it's pool of talent to a successful games industry?
"I think we have a brilliant culture here in the UK for creating games. Look back over the past twenty years and many of the top games were made on this little island. Companies like Mind Candy and Jagex are great examples of independent UK studios making world-leading product right now. It can be done."
It's a great time to create something clever and new.

Jason Avent, Boss Alien
What's currently the biggest barrier/threat to that success?
"It takes market awareness, bravery and innovation. It's difficult at the moment to get large publisher deals because the market is changing, most publishers are risk averse, US based and much of the development work is being done in Canada because it's cheap. A lot of that work might have come here in the past. This change brings opportunity though.
"There are new ways of making games, new platforms, new business models and new technologies here right now and more coming just around the corner. It's a great time to create something clever and new. That's exactly what us plucky Brits are good at. As an industry we need investment from people who understand that innovation with quality is the best business model."
Full Moon Studios
Full Moon is a collection of ex-relentless staff building casual mobile games and providing production support to other teams. The studio is run by Kalvin Lyle whose 15 year career spanned Relentless, Next Level, Black Box, and Bioware. Kalvin's participation at Seedcamp Stockholm in May kicked off the development of their cross platform multiplayer service Solar Skynet. They are currently looking for investment partners and developers with games or apps that want to participate in a closed beta.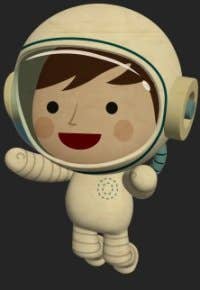 Kalvin Lyle: "I'm really happy to see studios popping up in Brighton. There is a great community down here and I've found the UK games industry in general to be very supportive. So much is changing in the industry right now with new business models and new technology. It's a great time to be involved and Brighton is a great place to be."
How can the UK best apply it's pool of talent to a successful games industry?
"That's a bit like saying how can all the cows be a better farm... the games industry is in flux, it's time for companies to adapt and be flexible, which is not something the UK's best known for, but it's something you can see everyday, studios make redundancies and then they hire. They're adapting to the changing market."
What's currently the biggest barrier/threat to that success?
"Change is the barrier, and I'm not sure tax credits or government lobbying is going to address that. What studios need right now is leadership, from within each studio to navigate the talent through the storm. If that happens I think the UK will be just fine, and as the industry moves back to smaller creative studios digitally distributing their own titles you'll see the vibrant creative side of the UK's games industry blossom again."