God of War movie signs Saw screenwriters to project
Sony gearing up to add God of War to the movie games blitz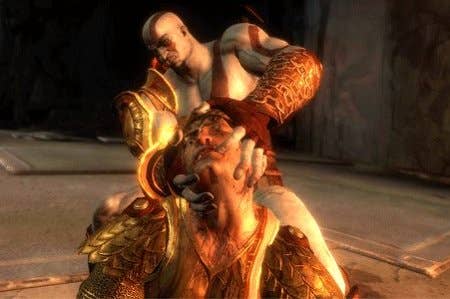 Following Assassin's Creed, Uncharted and a myriad of other franchises, God of War is set to become yet another movie based on a gaming franchise. Like the other titles, this new round of gaming movies is getting major Hollywood help; the screenwriters for a majority of the Saw movies have signed on to pen the God of War movie.
Patrick Melton and Marcus Dunstan, who just wrapped up work with Pacific Rim from gaming fan Guillermo del Toro, have signed on with Sony to get the God of War movie off the ground, reports The Hollywood Reporter. Their work will expand upon the job done by executive producer David Self, who worked on the initial script for the movie.
As for how the movie is going to play out remains to be seen; God of War is a heavy hitter for the Sony PlayStation 2 and 3, and gamers will have major expectations for such an epic franchise. Those looking for more from the franchise will get their fill early next year when God of War: Ascension hits retail on March 12, 2013.