Glu Mobile sues Hothead over "rip off" Kill Shot
Lawsuit alleges that Deer Hunter 2014 was cloned, right down to its mistakes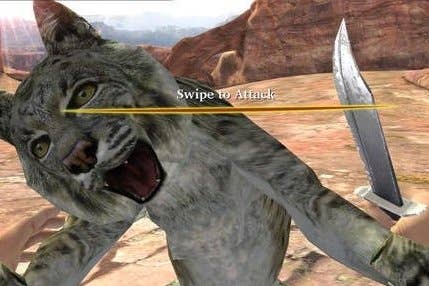 Glu Mobile has branded Hothead Games' Kill Shot a "complete rip-off" of its own mobile title, Deer Hunter 2014, and has started legal action to settle the matter.
On the surface, at least, the two games would appear to be different. In Hothead's Kill Shot, which was released on the App Store at the end of September, the player is a sniper hunting people. As one might imagine, in Deer Hunter 2014 - released a year earlier (Sept. 18, 2013) - the player hunts deer.
However, in a federal lawsuit filed in California yesterday - acquired by Venturebeat - Glu claimed that any differences end there. According to the suit, there are direct similarities in a number of areas, including the UI, the controls, the economy, the marketing, and 18 out of 21 steps in Deer Hunter's Tutorial. Glu has even accused Hothead of copying a mistake regarding the classification of a specific rifle.
"Kill Shot is effectively a complete ripoff of our game Deer Hunter 2014," said Chris Akhavan, Glu's president, to Venturebeat.
"We think they spent months replicating our game. We have never initiated a lawsuit like this, and have never seen anything on this scale. We are also puzzled why they chose to go this route. It's shocking how they went about it."
Glu has alleged copyright infringement and "trade dress infringement," which relates to visual imitation of an existing product in order to confuse potential customers.
We have contacted Hothead Games for comment.