Global games market to hit $137.9 billion this year - Newzoo
Market intelligence firm expects industry revenues to be just over 50% mobile, 25% console, 24% PC
In 2018, for the first time ever, the global games industry is going to derive half its revenues from mobile platforms. That's according to the latest Global Games Market report from market intelligence firm Newzoo, which projected that a base of 2.3 billion gamers worldwide will spend a total of $137.9 billion on games this year.
The industry-wide figure is up 13.3% year-over-year, driven largely by a 25.5% jump in mobile revenues to reach $70.3 billion. Breaking it down a little further, smartphones will account for about 80% of the mobile number, with tablets making up the remaining 20%. According to Newzoo, this will be the first year where mobile revenues make up a majority of the games industry.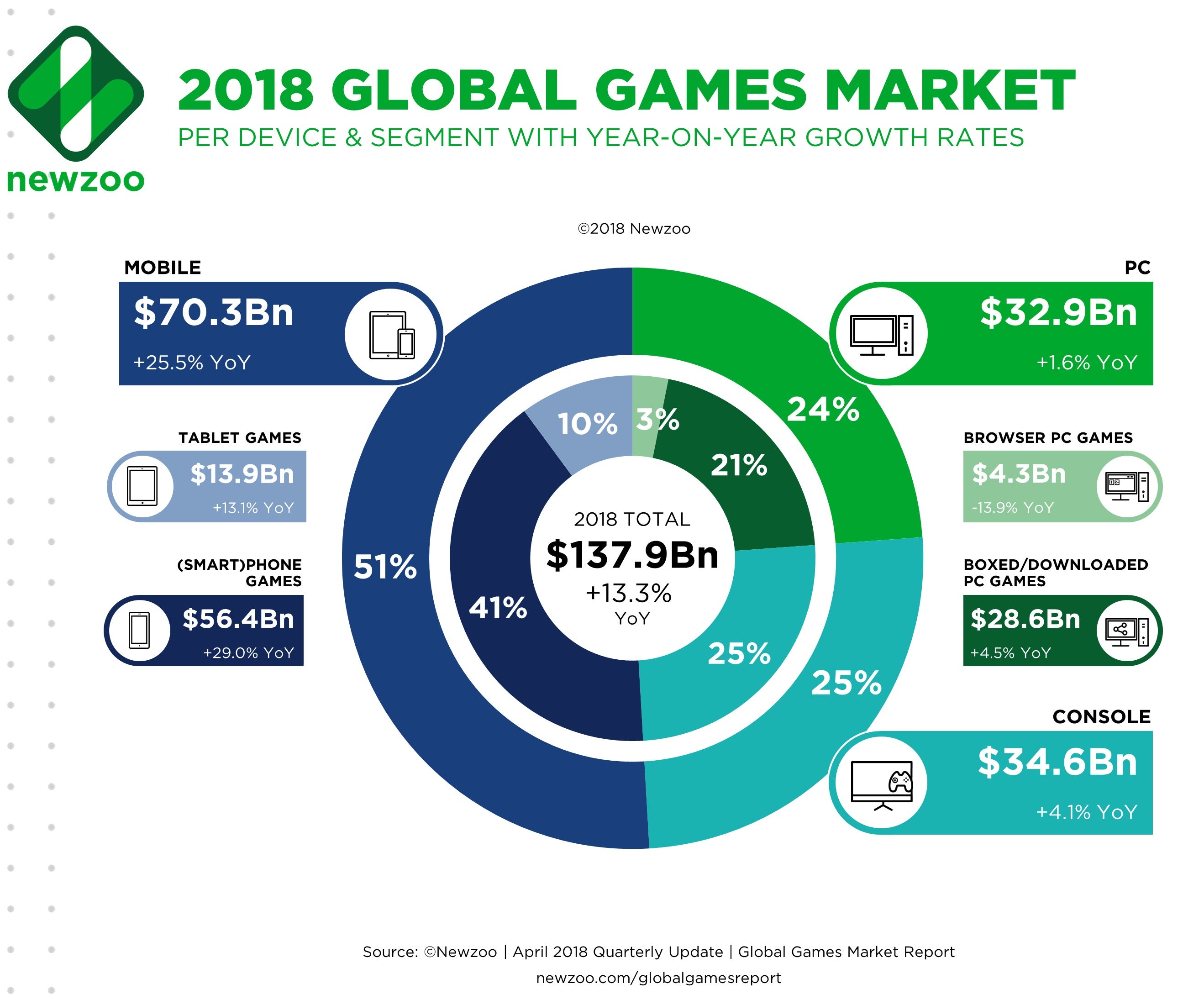 As for the rest of gaming, it's split nearly evenly between consoles and PCs. Newzoo expects console revenues to reach $34.6 billion for the year, or just over 25% of the total gaming spend, while PCs will contribute $32.9 billion to the total, or nearly 24% of all gaming revenues. In all, 91% of all industry revenues will be generated from digital sources.
Looking ahead, Newzoo expects the industry to continue growing at double-digit rates annually, with a 10.3% CAGR leading to $180.1 billion in industry revenues by 2021.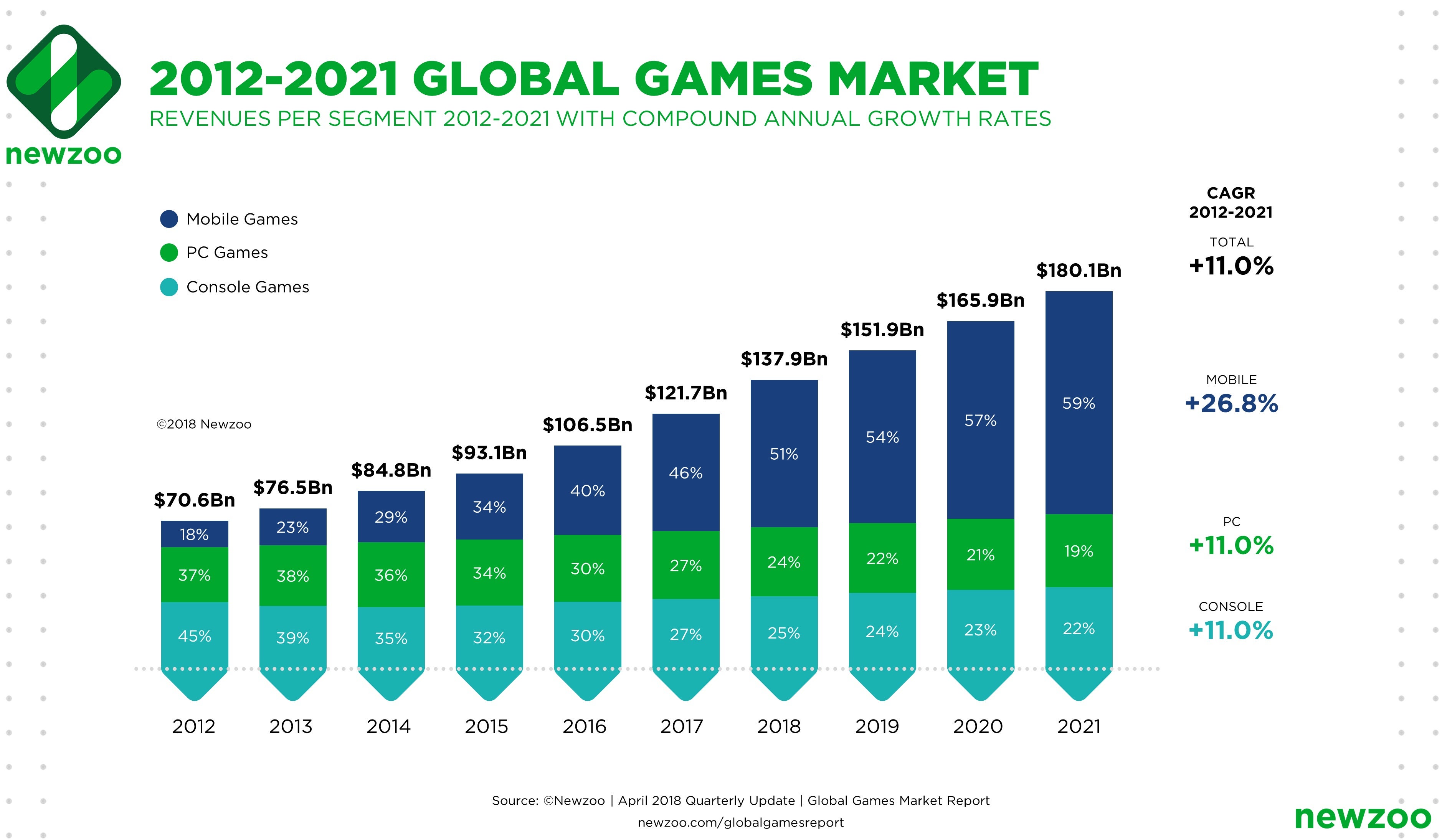 "In the span of a decade, mobile gaming will have grown from the smallest segment in 2012 to a 100-billion-dollar industry in 2021," the company said. "Remarkably, the rise of mobile gaming has not significantly cannibalized revenues from PC or console gaming markets. In the coming years, mobile game revenue growth will continue to outpace the overall games market, growing to $106.4 billion in 2021. By then, smartphone and tablet games combined will generate 59% of revenues in the entire market."
As for other consoles and PCs, Newzoo sees continued growth for both, but PCs in particular may lag a bit behind.
"While we expect engagement with PC games to continue to grow, driven by competitive play and esports, this will only partially translate to higher revenues for several reasons," Newzoo said. "Most importantly, we believe that some of the most popular titles are already operating at close to their full monetization potential and, at the same time, are unlikely to be displaced by new games soon. In addition, average prices for pay-to-play PC games have been declining in recent years, putting downward pressure on the segment's overall revenue growth."
PCs are expected to grow at a CAGR of 1.8% from 2017 through 2021, while consoles are pegged to jump at a CAGR of 4.1% over the same period "if publishers continue to improve in-game spending options while retaining the upfront price point." Additionally, Newzoo expects live streaming and esports to properly establish themselves within the console crowd over that time frame.