GLAAD announces nominees for first ever Outstanding Video Game category
Assassins Creed, Guild Wars, The Elder Scrolls Online, Pillars of Eternity, and The Sims Mobile all up for award from LGBTQ advocacy group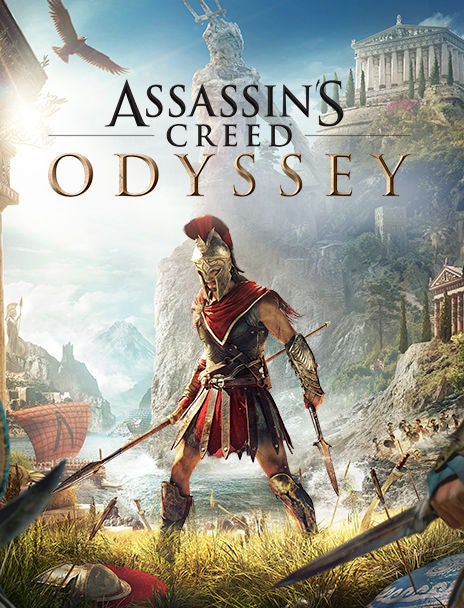 LGBTQ advocacy organisation GLAAD has revealed the first ever nominees for its Outstanding Video Game category in the 30th annual Media Awards.
The category is "committed to ensuring that authentic LGBTQ stories are included in video games". This will be the first time games will be recognised at the GLAAD Media Awards.
Assassins Creed: Odyssey was nominated for its authenticity towards sexual attitudes in ancient Greece, allowing for same-sex relationships and including historical LGBTQ figures.
"LGBTQ inclusion is both prominently featured and effectively woven throughout the game," said GLAAD.
In a separate statement, GLAAD addressed the recent furore over the Legacy of the First Blade DLC which enforced a heteronormative relationships on the game's protagonists.
The Elder Scrolls Online: Summerset was nominated for including a story of a transgender woman reuniting with her estranged twin sister, which GLAAD described as "heartfelt tale of familial bonds, coming out, and acceptance" .
Guild Wars 2: Path of Fire received a nomination for "making LGBTQ identities feel like a natural and vital part of the world".
Pillars of Eternity II: Deadfire was applauded for applying the "tremendous degree of player agency" common of old school RPGs to character romance options, and including many LGBTQ identities in its cast of characters.
Finally, The Sims Mobile was described as a "significant step forward for LGBTQ representation" by bringing the franchise to a wider audience. GLAAD recognised the series as a "beacon of representation... allowing LGBT players to express and sometimes discover their identities safely in a virtual environment".
The 30th GLAAD Media Awards are scheduled to take place on March 28.