Giant Squid and 505 Games partner up
"505 actively go out of their way to ensure that our artistic freedom is undeterred"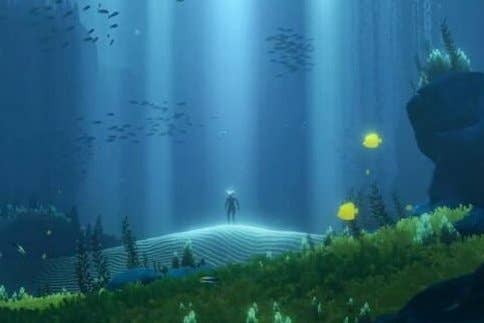 ABZU won over attendees at the Sony press conference on Monday with its lush underwater world and orchestral score, and it seems the magic also worked on publisher 505 Games who have now partnered with creators Giant Squid.
"We are hard at work on ABZU, which has already been in active development for about a year," said Matt Nava, creative director of Giant Squid.
"I am very lucky to be collaborating with a team of extremely talented developers who aren't satisfied unless we are innovating at every step of our process. Our goal is to create unique, meaningful experiences that resonate with players on a deep level. When we pitched our game concept to 505, it was immediately obvious that they got it. They have respect for us as a team of creative developers and actively go out of their way to ensure that our artistic freedom is undeterred. Partnering with 505 made total sense for Giant Squid and I am truly excited to work with them on our first title."
ABZU is the first game for the new indie studio, led by Nava who is best known for his work on Flower and Journey as part of thatgamecompany.
"We're thrilled to partner with Giant Squid and bring their first title to market," added 505 president Ian Howe.
"As a huge fan of Nava's groundbreaking work and artistic style, we were honoured by the opportunity and immediately knew this was for us! We look forward to working with Giant Squid and seeing how ABZU will expand our growing portfolio of visually stunning and creatively extraordinary game experiences."
ABZU will be released in 2016.