Giant Bomb acquired by CBS Interactive
Giant Bomb and GameSpot will soon be sharing office space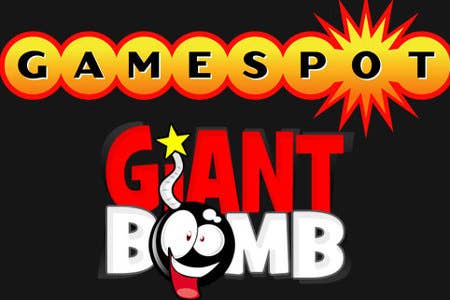 Update: Just to be clear, the editorial staff joining CBS Interactive from Giant Bomb are Jeff Gerstmann, Ryan Davis, Brad Shoemaker, Vincent Caravella, Alex Navarro, Patrick Klepek, and Drew Scanlon. Gerstmann will continue as editor-in-chief, and the site will still run separately from GameSpot. Gerstmann, however, will have the added responsibility of helping to shape the editorial direction of CBS Interactive's gaming portfolio, including GameSpot and GameFAQs.
Original story:
In a livestream broadcast, Jeff Gerstmann and his team at Giant Bomb have confirmed that their site has been purchased by CBS Interactive, parent company of Gerstmann's former employer GameStop. This follows an earlier rumor on AllThingsD about the acquisition of Whiskey Media and some of its other properties by interactive production company BermanBraun. Screened, Tested, Anime Vice are a part of that deal, while Giant Bomb and Comic Vine move to CBS.
"We'll be able to continue to grow and doing the stuff we want," said Gerstmann. "At some point that costs money. We need someone backing us up that's going to be there for us."
In an interesting convergence, Giant Bomb and GameSpot will be sharing office space under the new deal. Gerstmann also compared Giant Bomb's trajectory to his time at GameSpot long ago, and he noted the irony that he and most of his staff did previously work for GameSpot.
"If we had any qualms about anybody at that operation, we wouldn't be doing this," Gerstmann emphasized.
Giant Bomb was launched in 2008, and has been largely praised by fellow media and gamers for its coverage. Gerstmann was famously terminated from his job at GameSpot back in 2007 after a controversial review of Eidos' Kane & Lynch: Dead Men. GameSpot did say at the time that the dismissal had nothing to do with the negative review of the game, but many believe otherwise, and shortly after Gerstmann was fired, many other editors walked out the door in protest.
Giant Bomb will be releasing an FAQ tomorrow detailing what will happen with premium memberships, and Gerstmann will be doing an interview with GameSpot's John Davison today at 4PM PST.
We'll have more on this news shortly.