Ghost of Tsushima comfortably beats Paper Mario to No.1 | UK Charts
But Paper Mario: The Origami King enjoys the biggest launch in the series to date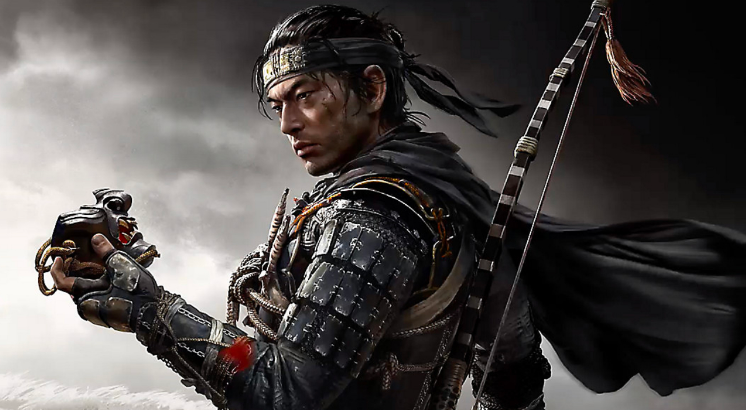 PS4 exclusive Ghost of Tsushima was comfortably the biggest selling physical game in the UK last week.
The action game didn't come close to matching last month's big PS4 release The Last of Us: Part 2, which is not surprising. However, its boxed launch sales were 7% higher than last year's new PS4 IP Days Gone, which is a more comparable product (although Ghost of Tsushima did score better with critics).
Ghost of Tsushima's launch sales were four times bigger than the other new game in the charts -- Paper Mario: The Origami King for Nintendo Switch. The comedy adventure game still reached No.2, and its first week sales are bigger than the launch of the last two Paper Mario games combined (2016's Paper Mario: Color Splash on Wii U and 2012's Paper Mario: Sticker Star on 3DS). In fact, its first week sales narrowly beat 2007's Super Paper Mario, making this new game the fastest-selling Paper Mario so far. In addition, download sales are not included (Super Paper Mario was not available digitally) and therefore the Switch game is likely to have been comfortably bigger than its Wii predecessor.
The new titles means F1 2020's stay at the top of the charts is over, with the Codemasters game slipping to No.3 with a 59% drop in sales. Animal Crossing: New Horizons is at No.4 and The Last of Us Part 2 is at No.5, which means we have a rare situation where every game in the top five was released during 2020.
There were no other new titles in the charts this week, although Forza Horizon 3 makes a return to the top 40 at No.26, and Super Mario Party has leapt back at No.29.
Here is the GfK Top Ten for the week ending July 18th
| Last Week | This Week | Title |
| --- | --- | --- |
| New Entry | 1 | Ghost of Tsushima |
| New Entry | 2 | Paper Mario: The Origami King |
| 1 | 3 | F1 2020 |
| 2 | 4 | Animal Crossing: New Horizons |
| 3 | 5 | The Last of Us Part 2 |
| 4 | 6 | Mario Kart 8: Deluxe |
| 6 | 7 | Grand Theft Auto 5 |
| 5 | 8 | Minecraft (Switch) |
| 10 | 9 | Crash Bandicoot N.Sane Trilogy |
| 8 | 10 | Luigi's Mansion 3 |