Gfinity's CEO and chairman step down ahead of 60% cost reduction plan
Update: Esports firm secures new income through ad deal with Bidstack and Venatus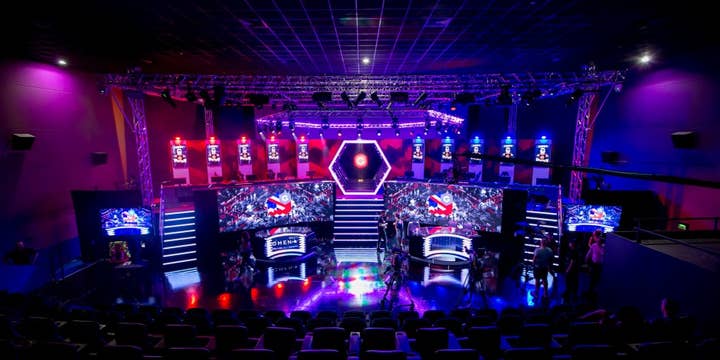 Original story, March 19, 2020: Gfinity's CEO and chairman will both step down as part of the esports firm's plan to reduce costs by as much as 60%.
The British esports firm made a £2.4 million operating loss in the first half of its financial year, which will end in June 2020.
According to a new filing, the second half of the year "has not seen commercial opportunities materialise as expected, and discussions around strategic partnerships have also not progressed as quickly as anticipated."
An already precarious situation has been further complicated by the spread of the COVID-19 virus, which has forced several Gfinity events to be postponed. This will result in a higher than expected loss in the second half of the year, the company said.
Gfinity is "pursuing other options for financing in the short term" -- including possible strategic investment -- and it will implement cost reduction measures that will have a significant impact on its structure.
The most immediate of these changes will be in its management team, with both CEO Graham Wallace and executive chairman Garry Cook stepping down with immediate effect.
They will be replaced internally, with global brand officer John Clarke becoming the new CEO, and company co-founder Neville Upton stepping in as chairman.
Gfinity also plans to reduce its "fixed infrastructure cost base and move to a more agile variable cost operating model." Exactly what this involves was not clearly stated, but the plan involves moving away from operating tournaments, due to low profit margins.
The expected impact of these measures will be a 60% reduction to its annual costs.
GamesIndustry.biz has contacted Gfinity about the nature of its cost cutting plans.
Update, March 25, 2020: Gfinity has signed a partnership with Bidstack and Venatus, which will bring additional revenue into the company as it navigates a difficult period.
The partnership takes effect on April 1, and will principally involve Bidstack and Venatus selling advertising on Gfinity's two web platforms: RealSport101 and Gfinityesports.
Gfinity recently launched a Stealth Optional, a technology website that will also be included in the partnership.