Gfinity reports £3.6m loss in first fiscal year
Major investments tell on eSports company's bottom line, will raise another £1 million through share sale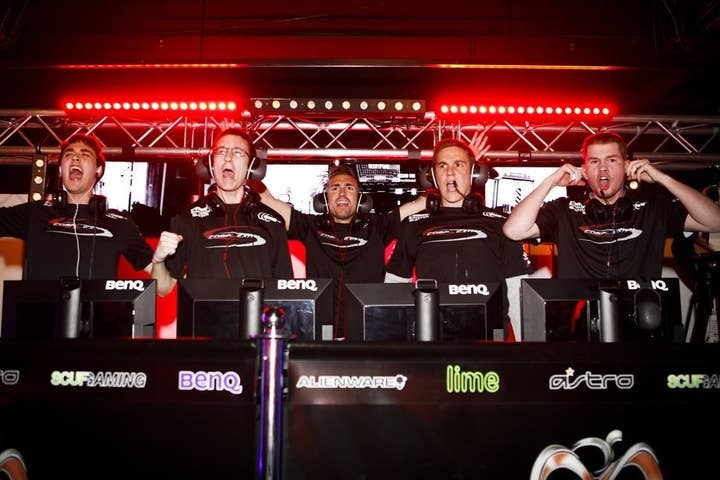 The impact of Gfinity's investment in the growing eSports sector was obvious in its first full-year results, with the UK-based company reporting a loss of £3.6 million.
This first report, covering the 12 months leading up to June 30 2015, is a result of the company's listing on the AIM stock exchange in December 2014, from which it raised £3.5 million.
During that year, Gfinity earned £560,828 in revenue, up 163 per cent over the prior year. The main sources of revenue were sponsorship, fees from game publishers, premium subscriptions and ticket sales at its dedicated eSports arena - the first in the UK. In a statement accompanying the results, Gfinity called its revenue level "relatively low" and advised that it expects to see that rise in 2016.
And some improvement is definitely required, because Gfinity closed the year with a net loss of £3.6 million, far higher than the £0.9 million lost in the prior year. The company stressed that this was down to planned investments made following its listing on AIM, most notably the costs associated with opening the arena.
In the six months following its listing, Gfinity's costs rose to around £230,000 a month. As of June 30, 2015, Gfinity had £2.73 million net cash.
"It has been a transformational year for Gfinity, in which we established a leading position within the eSports industry by building up our brand and delivering regular world-class eSports events to a global audience," said CEO Neville Upton in a statement.
"The success of the 2015 Gfinity championships, attracting over 50 million online views and sell-out crowds, demonstrates our ability to provide sponsors and broadcasters with regular top level eSports content that has not been available in the UK before.
"The sector continues to develop rapidly and offers exciting opportunities. Our ability to take advantage of these will depend on our funding and speed of revenue development through sponsorship and other forms of monetisation. We remain confident in our prospects and have launched a further round of funding to ensure that we have the short term resources to take advantage of these opportunities."
Gfinity will now attempt to raise a further £1 million through a placing of new ordinary shares, at a price of 19p per share.