Get your free tickets to GamesIndustry.biz Live: State of Games
GSD, GameTrack, Niko Partners, Newzoo, ESA, Sensor Tower and more set for July 30th video series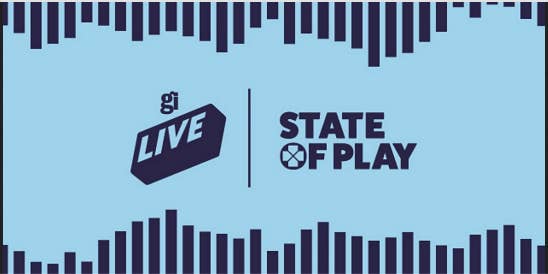 You can register now for our next free event, GamesIndustry.biz Live: State of Games.
The event is an in-depth, data-focused view on the health of the games business and how companies should position themselves moving forward.
The impact of COVID-19 will form the backbone of the event. European data specialist GSD will look at how coronavirus has influenced game sales in Western Europe, Newzoo will look at the pandemic's influence on player growth and emerging markets, while Ipsos Mori's GameTrack will look specifically at player behaviour during the lockdown.
In addition, Niko Partners will provide insight into the Asian games market, Newzoo will share some thoughts on the new consoles, GSD will discuss the impact of a likely recession, Sensor Tower will give us an overview of the mobile market, and the ESA will reveal its latest findings on US gamers.
We will also have a live panel featuring analysts and experts who will look at where the business may go from here. We will reveal the line-up of that in the coming days. Free tickets can be accessed through here.
The event runs from 4pm BST to 10pm BST, and will be the opening event for our GamesIndustry.biz Live series of shows.
Our second show, Changing Channels, takes place on Thursday, August 13th and is about the worlds of video games, TV, movies and books, and how they combine together. Developed in partnership with the BBC, you can register for that free event here.
Next, the GamesIndustry.biz Investment Summit returns on Wednesday, September 9th - 10th. Celebrating the event's tenth birthday, the Summit will connect developers with publishers and investors. The talks are free to view, while access to the meeting system costs $10 for publishers, investors and developers. You can sign up here.
The following week will see PAX Online and EGX Digital take place, and GamesIndustry.biz will be present at both shows with special panels and talks. More details to be announced shortly.
And then finally, on Friday, September 18th, we will host the UK GamesIndustry.biz Best Places To Work Awards. The event will also feature a series of talks on topics such as handling abuse allegations, improving diversity and the impact of COVID-19. You can register for free tickets here. If you're interested in taking part in the UK Best Places To Work Awards 2020, contact bestplacestowork@gamesindustry.biz.
For sponsorship information for all or any of these events, contact Charlotte.Nangle@gamesindustry.biz.