Get in the Game workshop tour calls for more speakers
Artists, animation and programming specialists needed for free career sessions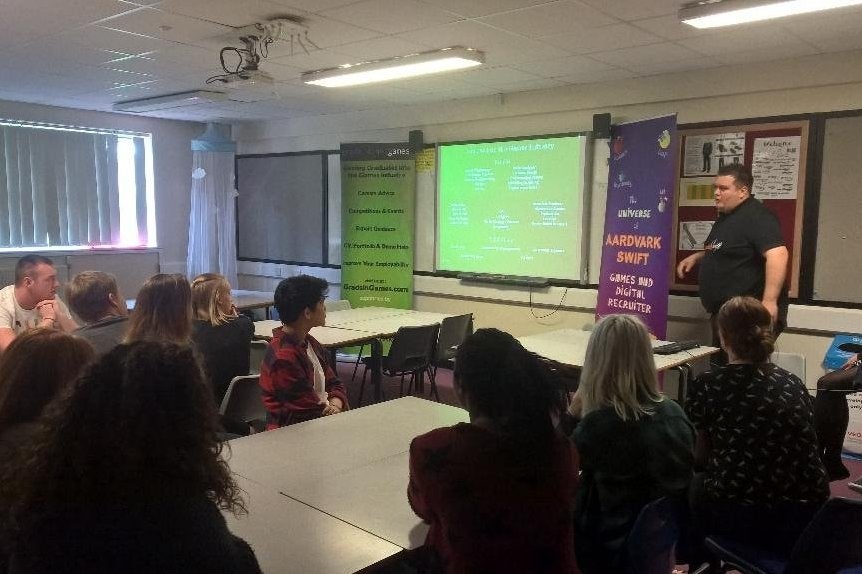 The Get in the Game careers advice workshop tour is preparing to travel around the UK once more, hitting more than 70 universities with a series of free sessions for students looking to learn more about what's needed to succeed in the games industry.
Aiming to bring the brightest and best graduates on board for a career in games, the tour is part of the GradsinGames.com movement, as organised by Aardvark Swift. The tour begins on Monday, but more speakers are still needed to fill the program, particularly industry professionals with a background in art. A full list of the dates and venues is available here.
Applicants should be prepared to talk for 20-30 minutes. Suggested themes for presentations and workshops are:
Technology - focus on tech and cutting edge techniques being used at the studio
Your career history working in games from entry to where you are now.
Project focus, looking at the key features of the recent studio project/studio
Internship schemes/Graduate opportunities, their experience of the interview process etc
Partnering the initiative are Microsoft, Boss Alien, Furious Bee, Edge Case Games, Exient and Perforce. If you think you can help, contact Ben Milnes from Aardvark Swift at benm@aswift.com.