Get 20 per cent off Quo Vadis tickets
The Berlin conference is preparing for its biggest ever year, 24-hour offer starts on Friday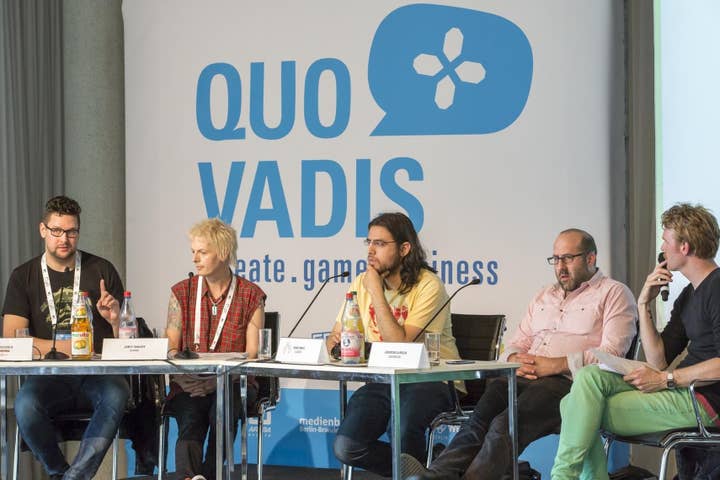 Berlin's Quo Vadis developer conference is offering a 20 per cent discount on its ticket price for one day this week.
The offer will last for 24 hours, starting at 0:00 on Friday, February 20, and running until 24:00. Last year, Quo Vadis had 170 speakers addressing 2,500 attendees, but 2015 is set to be bigger in every respect: more speakers, more visitors, and an additional venue, Kino International, supplementing its traditional home, Berlin's Cafe Moskau.
And that line-up includes some of the industry's most recognisable names, including Sledgehammer Games' founders Glen Schofield and Michael Condrey, GREE COO Andrew Sheppard, and Ed Fries, one of creators of the original Xbox console.
The sessions cover the full sweep of the contemporary games industry, from AAA to indie to mobile and all stops in-between. Of the 40 sessions confirmed so far, highlights include a Bioware post-mortem of Dragon Age: Inquisition, a meticulous look at the creation of This War of Mine, and a panel exploring imitation and cloning in mobile game development featuring Vlambeer's Rami Ismail.
For more information on tickets, follow the link. But remember, the discount won't apply until first thing on Friday morning.