Gearbox talks Homeworld acquisition
Pitchford and Martel on snapping up the Relic IP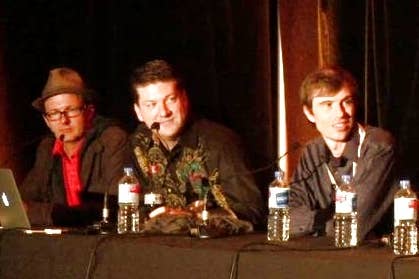 During a PAX Australia Gearbox panel, chief creative officer Brian Martel and president Randy Pitchford have revealed some of the details behind the company's recent acquisition of the Homeworld IP.
"When THQ started to evaporate, Brian kept coming to my office everyday and saying, 'Hey Randy, you got to get Homeworld.' So we became part of that process bidding on the brand," said Pitchford, as reported by Polygon.
"It got down to three bidders and they decided to do a live auction on the telephone; and two of the other bidders were publishers. We were the only developer. And that was really interesting."
Those two other bidders were Paradox Interactive and Stardock, but Gearbox won with a bid of $1.35 million.
Pitchford also revealed that the founder of Relic, the original developer of the IP, Alex Garden got in touch directly to tell Pitchford he was grateful he a developer had won the auction instead of a publisher, and to offer his support on the project.
"We are going to upgrade all the ships, make it look amazing for current-gen. At this point it needs a fresh coat of paint," said Martel. Remakes of Homeworld and Homeworld 2 are in the works, as well as digital re-releases of the originals.